BI Masterminds, 2012: How we arrived at the Top 10 tally
Time to look at the evaluation methodology for BI Masterminds, 2012, India's only independent awards for excellence in business intelligence.
The 'BI Masterminds, 2012' introduced by SearchBusinessIntelligence.in is India's only independent award for excellence in business intelligence. These awards honor India's top 10 BI Implementations.
Nominations for BI Masterminds, 2012 awards were invited through campaigns run on SearchBusinessIntelligence.in and SearchCIO.in, two leading websites in TechTarget's Indian portfolio. The data was captured through multiple rounds of online campaigns and email correspondence with the nominees.
With a total of 36 nominations received for the awards, our three member Jury Panel got down to the evaluation of these entries. The Jury examined the performance of each individual contender using the following parameters:
Effectiveness of the solution: Ability of the BI project to address business issues and to deliver strategic benefits.
Depth of BI technology: What are the different tools and components of the BI solution? What does the BI architecture look like?
Innovation: In terms of adopted implementation process, customization or methods
Level of user-adoption of BI: How pervasive is BI? Is it selectively used by board members or across the organizational hierarchy; even by the channels and suppliers?
Depth of purpose: Is BI an isolated, short term project? Or is there a long term vision behind it? In what way?
Tangible benefits: Has BI delivered any measurable returns on investments? What are those?
The Awards Jury
Vikas Gadre, Executive Director, Bombay Chamber of Commerce and Industry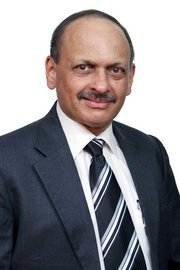 Vikas Gadre is currently the Executive Director at Bombay Chamber of Commerce and Industry after retiring from his corporate role as the Vice President - New Business
Initiatives at Tata Chemicals Ltd (TCL). At TCL his job involved identifying and pursuing business opportunities globally along with other Tata group companies in the
area of gas assets, technology assets, and second generation technologies for alternative energy.
Sanchit Vir Gogia, Senior Analyst, Forrester Research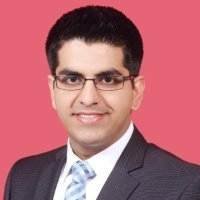 With seven years of rigorous and international experience in marketing, strategy and research, Sanchit Vir Gogia came to Forrester through its acquisition of Springboard Research in 2011. Prior to his stint at Springboard, he worked for renowned companies like Next (Retail) and Ace Fieldwork (Research) in UK. His areas of specializations include cloud computing, SaaS, virtualization and business intelligence, among others.
Anil Patrick, Editor-in-Chief, TechTarget India

Anil Patrick R heads Editorial Operations for TechTarget's Indian Web sites, and has tracked Indian IT for over 12 years. He charts TechTarget's Indian Editorial strategy for websites such as SearchCIO.in, SearchBusinessIntelligence.in, SearchSecurity.in and SearchDataCenter.in.
Read more on Business intelligence and analytics