Storage essentials in advanced Backup School
Six webcasts that aim to give storage architects the tools needed to build out the most efficient backup system.
---
Backup School offers all of the fundamental nuts and bolts any storage manager would need to get a backup shop up and running.
With Advanced Backup School, Author and VP of Data Protection Services, GlassHouse Technologies W. Curtis Preston will cover topics such as multi-streaming, interleaving, and multiplexing, and how most environments misuse them, when and how to use disk with your backup system, how to properly size your backup server, tape library, etc., the top ten ways storage folks misconfigure backup systems and when to use LAN-based, LAN-free, and server-free backups -- as well as other advanced backup techniques.

Download this free guide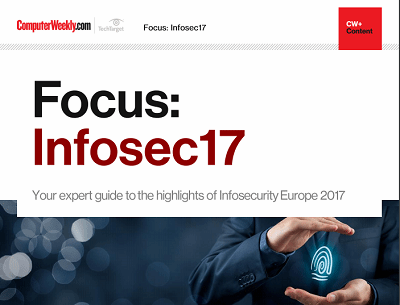 From forensic cyber to encryption: InfoSec17
Security technologist Bruce Schneier's insights and warnings around the regulation of IoT security and forensic cyber psychologist Mary Aiken's comments around the tensions between encryption and state security were the top highlights of the keynote presentations at Infosecurity Europe 2017 in London.
Curtis will deliver our Advanced Backup School in six concise, informative, vendor-neutral webcasts that aim to give the advanced, higher level architect the tools they need to build out the most efficient backup system.
Welcome to Advanced Backup School...
LESSON 1
Common backup configuration mistakes, part one
| | |
| --- | --- |
| SUMMARY: | Many SANs are built in order to simplify backup -- yet often fail for lack of good design, processes and procedures. There are several common mistakes that people make when building a backup system. Avoiding these mistakes and taking proper action can create a backup system that is reliable and restorable. In lesson one of Advanced Backup School, W. Curtis Preston starts to deconstruct the common backup system and points out the mistakes that may be hampering your backup operations. This lesson will help you understand if your systems have too much or too little power and why you MUST consider multiplexing and multi-streaming to build efficient systems. |
| WORKSHEET: | Get a copy and follow along in class |
| SPONSOR: | CommVault |
LESSON 2
Common backup configuration mistakes, part two
| | |
| --- | --- |
| SUMMARY: | You learned some of the common configuration mistakes in lesson one of Advanced Backup School -- but that's not all that can go wrong. W. Curtis Preston is back to expose more common errors backup. In lesson two, Curtis covers why too many full backups is a bad thing and why standardizing is a good thing. Also here -- why you can't afford NOT to use disk-based backup. |
| WORKSHEET: | Get a copy and follow along in class |
| SPONSOR: | |
LESSON 4
Sizing a backup system
| | |
| --- | --- |
| SUMMARY: | Throwing more resources at a backup problem might not make the issues go away – but just make them bigger. In lesson four of Advanced Backup School, W. Curtis Preston gives you the formula for correctly sizing your backup systems. He'll give you specific metrics to size servers, databases and tape and disk libraries. Curtis also lets you know how big is too big for remote backups. |
| WORKSHEET: | Get a copy and follow along in class |
| SPONSOR: | CommVault |
LESSON 5
Networked backups
| | |
| --- | --- |
| SUMMARY: | SAN and NAS are two distinct networked storage options. Depending on which you are running in your shop -- you know they have distinct backup challenges. In lesson five of Advanced Backup School, W. Curtis Preston describes how to deal with the unique challenges of each and how to mange backups if you have SAN and NAS on the same floor. This lesson will also cover the intricacies of LAN-free, client-free and server-free backups along with NDMP configurations. |
| WORKSHEET: | Get a copy and follow along in class |
| SPONSOR: | CommVault |
LESSON 6
Next generation backup
| | |
| --- | --- |
| SUMMARY: | The traditional methods of backing up can only take your shop so far. Disk and tape have limitations that some of the products just starting to come onto the market will help alleviate. In lesson six of SearchStorage.com's Advanced Backup School, W. Curtis Preston goes beyond the limits of today's traditional backup techniques to expose you some of the burgeoning backup technologies. |
| WORKSHEET: | Get a copy and follow along in class |
| SPONSOR: | CommVault |
Click on the the links to go to more ComputerWeekly.com webinars and podcasts
VISIT OUR SAN SCHOOL

VISIT OUR BACKUP SCHOOL

VISIT OUR STORAGE MANAGEMENT SURVIVAL SCHOOL

VISIT OUR OTHER SEARCHSTORAGE.COM SCHOOLS

ABOUT THE AUTHOR:
Return to the top of the page
W. Curtis Preston is the Vice President of Data Protection Services at GlassHouse Technologies. He authored Using SANs and NAS and Unix Backup and Recovery, the seminal O'Reilly book on backup. He has been designing storage systems for more than 10 years and has designed systems for environments ranging from backup systems for small businesses to enterprise storage systems for Fortune 100 companies. His passion for backup and recovery began with managing the data growth of a 24x7, mission-critical environment. Since that time, Preston has been able to help many companies design resilient storage systems, and his client list includes many Fortune 100 and Fortune 500 companies.Copyright 2005 TechTarget
Read more on IT risk management