Silicon flaw delays Intel chipset launch
Intel is delaying release of its next-generation mobile chipset code-named Sonoma until the first quarter of 2005, according to...
Intel is delaying release of its next-generation mobile chipset, codenamed Sonoma, until the first quarter of 2005, according to a source at the company.

Download this free guide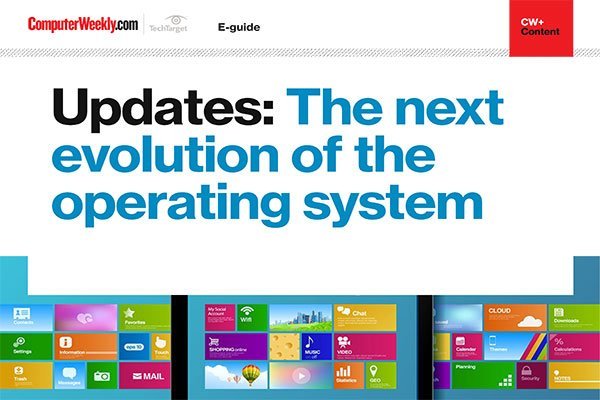 Software Updates: Our latest e-guide is available for your device. Download now?
See how operating systems are evolving with the help of continuous updates and learn about how the Spectre and Meltdown microprocessor flaws have led to improved, more secure processors being released and how Microsoft is evolving its Windows desktop operating system.
By submitting your personal information, you agree that TechTarget and its partners may contact you regarding relevant content, products and special offers.
You also agree that your personal information may be transferred and processed in the United States, and that you have read and agree to the Terms of Use and the Privacy Policy.
Sonoma was expected out in the second half of this year, but a design problem will push back the formal industry launch of the chipset to next year, the source said.
The chipset will ship for revenue this year, meaning unit shipments will be sent to PC makers, at which time Intel will be bringing in revenue from Sonoma. Unit shipments to PC makers typically occur about six weeks before the products are available using the chipset.
Silicon for the chipset did not meet Intel's production standards, the source said, characterising the problem as a design rather than manufacturing issue.
The silicon problem is not related to a flaw affecting the 915 G/P and 925X chipsets, formerly known as Grantsdale and Alderwood, that led Intel to recall some of those chipsets from suppliers and channel partners late last month. That flaw was in the I/O controller on the chipsets and could prevent a computer from starting normally.
Sonoma will enable Intel to introduce a Pentium M processor with a 533MHz front-side bus, which connects the chipset with the processor, as well as providing PCI Express interconnect technology and support for DDR2 (double data rate 2) memory.
Tom Krazit writes for IDG News Service