IBM corners more of database market
Report confirms IBM's strong position
IBM tightened its grip on the relational database management system (RDBMS) market just a little more in 2003, largely on the strength of versions of DB2 that run on its iSeries midrange servers and zSeries mainframes.

Download this free guide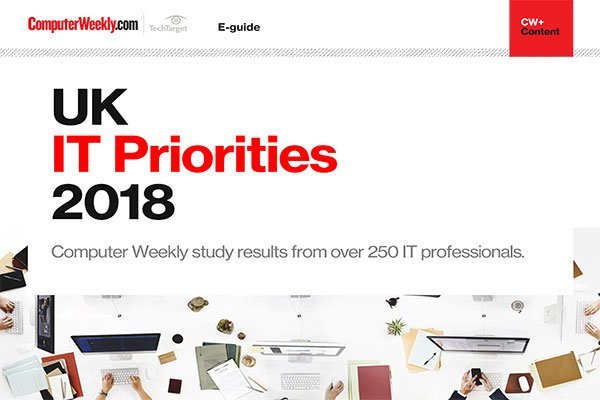 2018 UK IT Priorities survey results
IT organisations in the UK and across Europe are starting to accelerate the move to the cloud. Read more about the key areas in which senior IT managers are planning to invest in over the next 12 months.
According to a report released by Gartner's Dataquest division, IBM now holds a 35.7% share of the RDBMS market .
The growth of DB2 on the iSeries and zSeries platforms was atttributed to an aggressive software programme that targeted small to medium-sized businesses.
Arch-rival Oracle saw its fortunes slip slightly in 2003, going from 33.4% of the overall RDBMS market in 2002 to 32.6% last year. However, the company continues to hold a commanding 57% share of the Unix-based market (that figure does not include Linux).
Microsoft also made gains over the course of last year, going from 18% in 2002 to 19 percent in 2003.
Although the overall RDBMS market grew at 5% last year, going from $6.7bn to slightly less than $7.1bn in new licenses, much of that growth is due to advantageous currency conversion.
The Linux-based database market remained red hot, according to Dataquest.
Linux grew some 158% in 2003, increasing from $116m in new licenses in 2002 to $300m last year. According to the report, the market is ruled by Oracle and IBM. Oracle has wrestled the lead from IBM by growing a massive 361 percent.
However, Oracle's revenues include sales with its 9i RAC option, which adds a 50% premium on top of its normal Oracle RDBMS fees. Few users are acquiring the Linux version of Oracle without the RAC option.
The RDBMS market in 2002 for the Windows platform barely grew at 1 percent, but growth in 2003 improved to slightly less than 4 percent. Microsoft showed strong but slowing growth on its own platform, going from 17 percent growth in 2002 to 11% last year.
Oracle had a better year in 2003 on Windows, moving from a 20 percent decline in 2002 to growth of 2% in 2003. IBM declined 12% in 2003, mostly due to a slow uptake of Version 8.0 of DB2 for Windows.
Ed Scannell writes for IDG News Service
Read more on IT for small and medium-sized enterprises (SME)