Novell trumpets Linux in the enterprise
Novell is throwing its full weight behind Linux with the aim of driving the technology into the heart of the enterprise...
Novell is throwing its full weight behind Linux with the aim of driving the technology into the heart of the enterprise datacentre.
The company revealed its plans at its BrainShare conference in Salt Lake City to change the name and scope of its NetWare OS to include Linux.
The release of NetWare 7 will be moved up by a full year and will contain both the NetWare kernel and SuSE Linux Enterprise Server in one package. The offering will be rechristened Open Enterprise Server and will ship by the end of the year, said Jack Messman, chairman and chief executive officer of Novell.

Download this free guide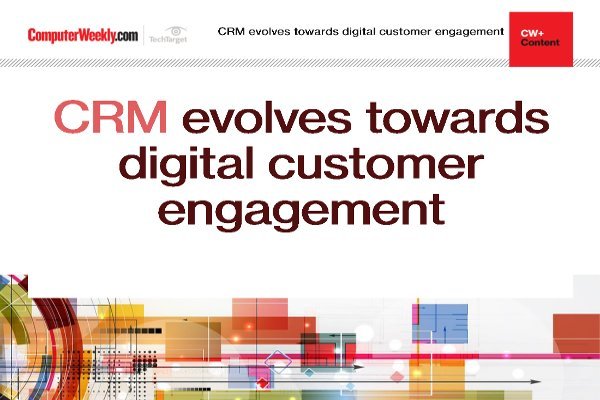 Enhancing digital customer engagement with CRM
Learn about customer relationship management has evolved towards engaging with customers through every channel, with digital at the forefront.
By submitting your personal information, you agree that TechTarget and its partners may contact you regarding relevant content, products and special offers.
You also agree that your personal information may be transferred and processed in the United States, and that you have read and agree to the Terms of Use and the Privacy Policy.
The Open Enterprise Server will have a common set of management services, and a common install and delivery mechanism on NetWare and Linux.
While the company presses forward with Linux, Messman made it clear that Novell is not abandoning the development and support of NetWare.
"Open Enterprise Server has two components: SuSE Linux and NetWare. We intend to keep those brands for foreseeable future. Netware is going to be here for a long time," Messman said.
In the past year, Novell assembled a Linux arsenal, acquiring Ximian in August and completing its purchase of SuSE Linux in January. The goal is to make Linux a viable option on enterprise desktops and servers by providing the management, support, and services needed to make the technology palatable to corporate chief information officers, Messman said.
"With the combination of SuSE Linux, Ximian, and Novell, we are the only vendor who can provide a complete solution on Linux from the desktop to the server. This puts Novell in a unique position to drive Linux from the periphery to the datacenter," Messman said.
Novell also announced during the keynote that it will release into the open source community both its SuSE Yast management tool and its Novell iFolder storage and filing offering.
These moves, Messman said, illustrate Novell's deep commitment to the open-source community. "Novell has made a commitment to give more to open source than we take away and we are walking the talk," he said.
During the keynote, Messman announced that ZenWorks 6.5, available for public beta in mid-April, will include Ximian Red Carpet Enterprise and ZenWorks Patch Management in one suite.
Novell revealed plans to include Eclipse-based visual tools in future releases of Nsure Identity Manager, offering a point-and-click visual development environment, and combine Nsure and Extend technologies to provide enhanced workflow.
Although Novell has pushed hard during the past year to become a major force in open source, it is vital that the company does not relinquish its proprietary software development efforts, according to Chris Stone, Novell vice chairman, office of the CEO.
"The trick is to work on the peaceful coexistence of proprietary and open source. You will see that at work in our development efforts," Stone said. In 2004, much of that development will focus on the Linux desktop, he added.
Novell plans to combine the SuSE Linux desktop and Ximian desktop into one project, Stone said. The offering will include centralised administration, password management and patch management. The benefits for customers will be more choice, less cost, and increased security.
Cathleen Moore writes for InfoWorld
Read more on Business applications