No support reprieve for NT4 users
Legacy Windows users have been offered Microsoft support until 2006, but there is no extension to NT4.

Download this free guide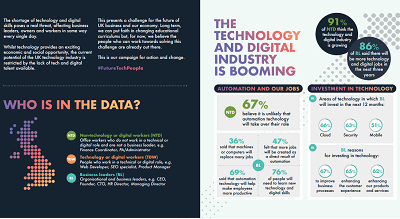 Infographic: How to future-proof UK technology
There is no doubt that the technology industry is booming right now, bringing with it exciting social and economic opportunities. However, there is a real fear that the UK industry may be stunted due to the lack of talent available. This e-guide helps to break down the future fears and expectations of dozens of business leaders and tech workers.

Legacy Windows users have been offered Microsoft support until 2006, but there is no extension to NT4.

Users of Windows 98, 98 second edition and Windows Millennium will now be able to pay £20 per incident for telephone and e-mail support until 2006.

Windows NT4 users are not included and will only receive free security support until the end of this year. Support for NT4 was originally due to end in 2000, but Microsoft prolonged the extended support until 31 December 2003. Lars Ahlgren, server marketing manager at Microsoft, said, "Users who want non-security support will need to take out a support contract."

NT4 is still widely used. According to the Society of IT Management 82% of local authorities were running NT4 in parts of their organisations last year.

Computer Weekly has learned that maintenance contracts, can cost Microsoft's large corporate users as much as £100,000 a year, and £30,000 per bug fix request. Ahlgren said the costs were high but were intended for businesses with specific requirements.

Butler research analyst Richard Edwards said, "NT4 is considered by users to be stable and is still used by many businesses." But he urged users to assess the risk of not upgrading.

A number of Microsoft business partners continue to offer NT4 support. Certus IT, for example, specialises in managed support to organisations with between 16 and 600 desktops.

Lynne Fodor, Certus managing director, estimated that 5% of her customers were running NT4. "We would encourage users to move from NT4," she said, "But we'll continue to support NT4 users."
Read more on IT legislation and regulation