BMC acquires help desk supplier
BMC Software has entered into an agreement with Network Associates to purchase the assets of its Magic Solutions division for...
BMC Software has entered into an agreement with Network Associates to purchase the assets of its Magic Solutions division for approximately $47m.

Download this free guide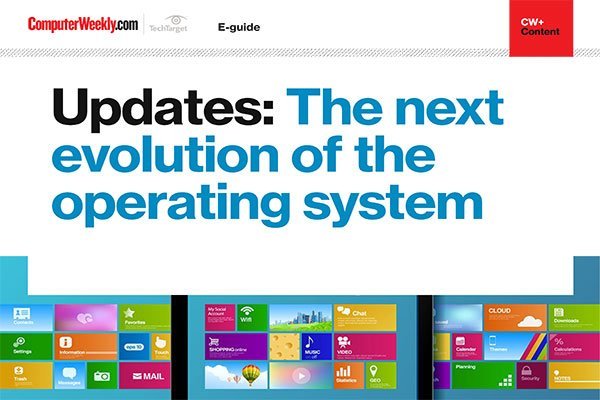 Unpacking the future of operating systems
In this e-guide, we take a look at how updates are the next evolution for operating systems. From security and iris recognition to 3D modelling and easier recognition with OneDrive, updates are key to keeping your device fresh and, most importantly, safe.
Magic Solutions provides help desk software and related solutions aimed at small- and medium-sized businesses. Around 200 Magic Solutions employees will move to BMC.
Upon completion of the acquisition, BMC will include the assets of the help desk software company - which include Magic Service Desk and Magic Help DeskIQ - to its Remedy business unit. The acquisition is likely to be completed in the next 60 days.
Remedy is a division of BMC that provides service management software to automate and manage an organisation's internal and external service and support processes.
Jeff Hawn, senior vice-president of operations for BMC, said hat the acquisition of Magic Solutions is a financially attractive transaction that is consistent with the company's approach to acquisitions.
Network Associates' chairman and CEO George Samenuk said that selling Magic Solutions will benefit its customers and shareholders, and that by completing the transaction the company will have a reinforced focus on network and system security solutions.
Kris Brittain, research director for Gartner, said Network Associates has spent the past three to four years debating whether or not it really wanted to remain in the help desk software market because this division "didn't show up as a large percentage of the overall revenue generated by the company".
"I think Network Associates had an ambivalent view of this product division. It was profitable, it was growing faster than the industry was but...I think they finally came to the conclusion that they wanted to divorce themselves from it so they could focus on their core competency."
Brittain added that by acquiring Magic Solutions, BMC has been given the opportunity to advance the acquisition of Remedy it made over a year ago.
"Remedy sells well into the mid-tier and enterprise space. With this complimentary product, there is limited overlap and customer base. From a business perspective, there are positive signs," Brittain noted.
Lindsay Bruce writes for ITWorldCanada.com