Amazon lets slip Microsoft Office 2003 prices
Microsoft Office 2003 will cost £429.99 for the professional edition, £349.99 for the small business edition and £349.99 for the...
Microsoft Office 2003 will cost £429.99 for the professional edition and £349.99 for the small business edition and £349.99 for the standard edition when it is released in the autumn.
The figures were revealed on the Amazon.co.uk web site, along with a 24 October release date, despite Microsoft's reluctance to give pricing and launch information.

Download this free guide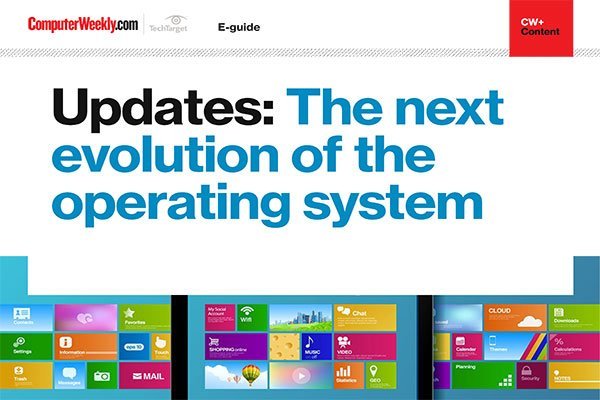 Software Updates: Our latest e-guide is available for your device. Download now?
See how operating systems are evolving with the help of continuous updates and learn about how the Spectre and Meltdown microprocessor flaws have led to improved, more secure processors being released and how Microsoft is evolving its Windows desktop operating system.
By submitting your personal information, you agree that TechTarget and its partners may contact you regarding relevant content, products and special offers.
You also agree that your personal information may be transferred and processed in the United States, and that you have read and agree to the Terms of Use and the Privacy Policy.
Upgrades cost £269.99, £234.99 and £199.99, respectively, with all prices including VAT. These will also be available on 24 October.
"These products are available to pre-order on Amazon.co.uk at the prices stated. The release date is still an estimate at this stage," a spokeswoman for Amazon said.
Amazon's pricing indicates a price increase for Office. The online retailer sells Office XP Professional Edition for £397.99 and Standard Edition for £333.99.
Microsoft denies Office pricing will increase. "We are aware of the Amazon posting. Pricing is not going up, pricing is unchanged," a Microsoft spokeswoman said. "A full price list will be available when we announce RTM [release to manufacturing]. We don't have a date yet for that."
Amazon's UK pricing is in line with the launch price for Office XP in 2001, said Joe Wilcox, senior analyst at Jupiter Research. "The Amazon UK pricing for Office 2003 is consistent with Microsoft's UK list pricing for Office XP at launch."
Amazon also lists pricing for InfoPath and OneNote, two new members of the Office family which are not part of the Office 2003 retail edition suites. The OneNote note-taking tool is listed at £169.99 while the InfoPath XML (Extensible Markup Language) data gathering application is priced at £179.99.
The retail edition of Microsoft Office 2003 Standard Edition includes the 2003 editions of Word, Excel, Outlook and PowerPoint.
Buyers of the Small Business Edition also get Publisher and Outlook 2003 with Business Contact Manager.
The Professional Edition adds Access and support for customer-defined XML (Extensible Markup Language) schemas and information rights management.
Joris Evers writes for IDG News Service