IBM rolls out WebSphere for mainframes
IBM will roll out an improved version of WebSphere for its zSeries to entice users to buy mainframes for web services.
IBM will roll out an improved version of WebSphere for its zSeries to entice users to buy mainframes for web services.
The spruced-up edition, WebSphere for z/OS 5.0, adds support for core web services standards Soap, WSDL and UDDI; previous versions included XML. The new iteration is based on J2EE 1.3 and supports the majority of features in the upcoming 1.4 version.

Download this free guide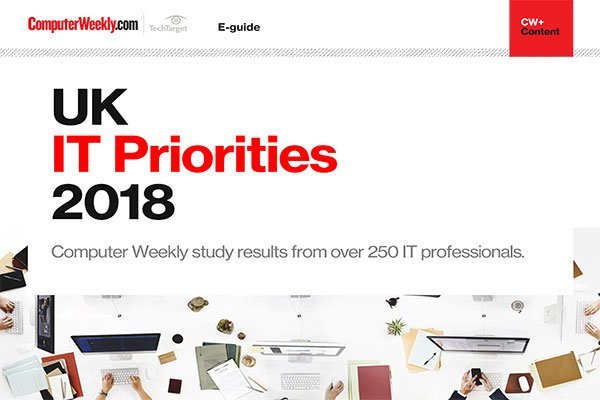 2018 UK IT Priorities survey results
IT organisations in the UK and across Europe are starting to accelerate the move to the cloud. Read more about the key areas in which senior IT managers are planning to invest in over the next 12 months.
"Now we are highlighting not just z/OS [capabilities], but also some of the automation features and simpler, more flexible pricing," said David Chew, director of IBM's WebSphere enterprise transaction systems.
Other features include autonomic capabilities to increase server availability, self-healing features to ensure service in the event of application or hardware failures, and clustering, workload management and security features built into the z/OS operating system.
Analysts said that mainframe software sales will hold steady in the next year or two as corporate users consolidate e-business-related workloads on big iron to reduce hardware and administration costs.
"We remain pretty positive about the role of the mainframe now and going forward, although mainframes are not for everyone," said Stephen O'Grady, an analyst at RedMonk.
"When you are talking about delivery of important service on demand for thousands of users, a lot of administrators are looking at mainframes as a good solution. It is not a spectacular growth business like PCs where you sell someone thousands of them and then upgrade them all in three years. But it is one that has a future."
IBM has come up with a scheme for WebSphere for z/OS Version 5 that allows users to pay based on the computing power of their machine instead of a flat fee based on the number of processors.
"This is a pricing model enterprise users are more familiar with, who tend to either buy our traditional monthly licence or the newer one-time charge," Chew said. "We are trying to consolidate the two pricing models on the zSeries down to one basic model."
As part of the scheme, IBM is offering for the first time an entry-level option for z/OS that encourages customers to start small and purchase capacity as they need it.

Read more on IT for small and medium-sized enterprises (SME)