Ariba builds Web services momentum
Ariba has unveiled plans to Web service enable its core Ariba Buyer application, as well as announcing a number of customer and...

Download this free guide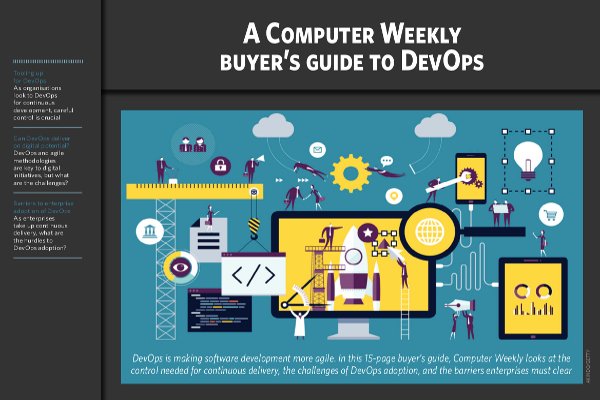 Tooling up for DevOps
Join us as we delve into how DevOps is making software development more agile as well as the control needed for continuous delivery, the challenges of DevOps adoption, and the barriers enterprises must clear.

Ariba has unveiled plans to Web service enable its core Ariba Buyer application, as well as announcing a number of customer and partner wins for its Spend Management suite of applications.



The deals include an expanded sales and technology partnership with IBM and Saqqara Systems, plus customer wins with US rail company Amtrak, Rochester Gas & Electric, and 3M, Ariba executives reported at the Ariba LIVE 2002 conference in Anaheim, California.

The Ariba supplier module allows users to integrate its suppliers using Web services, using XML (Extensible Markup Language) over HTTP (Hypertext Transfer Protocol) as a communication mechanism between applications and between buyers and suppliers.

"That was Web services before it was called Web services," said Martin Boyd, director of product marketing at Ariba.

The Ariba Supplier Network has almost 25,000 suppliers who use the existing architecture to receive purchase orders and send invoices.

"We are now making the Ariba Buyer application Web service enabled on an incremental approach as customers request it," said Sundar Raghavan, Ariba's vice-president of product marketing.

Ariba Buyer Version 8, due out later this year, will support SOAP (Simple Object Access Protocol), running on application servers such as IBM's WebSphere and BEA's WebLogic.

"The benefit of our supplier application is it defines the XML format and the data elements within that. Given that level of standardisation users can scale up implementations very quickly. They can bring on a new buyer within one, two, or three days. If they had to do direct connect for integration, that is the order of several weeks and a lot of pain," said Boyd.

The Ariba Spend Management Suite includes spend and contract analysis, sourcing management, and a procurement product to help companies capture and analyse unmanaged spend.

The next version is expected to ship in the autumn. "We will move our spend analysis solution to more of a spend management strategy tool to not only evaluate spend, but analyse supplier performance and help companies define sourcing strategy," said Raghavan.

Ariba will also enhance its tools to include internal collaboration between manufacturing, engineering, legal, and finance within a company. To help companies capture unmanaged spend, Ariba will add a contract management component to the Spend Management suite.
Read more on Web software