Network Appliance unveils NearStore 100
Network attached storage pioneer Network Appliance has rolled out its latest storage server and software for backup and recovery...

Download this free guide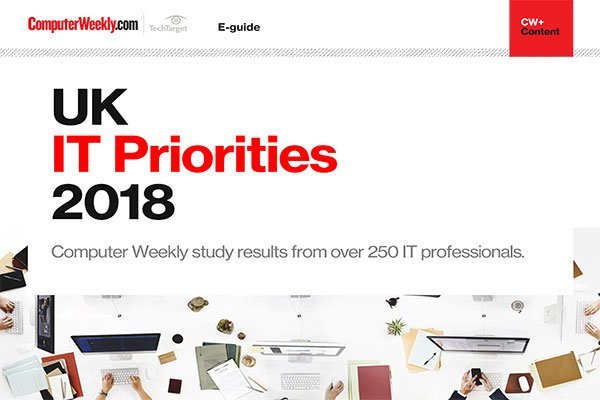 2018 UK IT Priorities survey results
IT organisations in the UK and across Europe are starting to accelerate the move to the cloud. Read more about the key areas in which senior IT managers are planning to invest in over the next 12 months.

Network attached storage pioneer Network Appliance has rolled out its latest storage server and software for backup and recovery in local or distributed business environments.



The NearStore R100 is aimed at companies looking to consolidate multiple backup systems, such as tape drives, into a single storage unit, said Mark Santora, senior vice president of worldwide marketing for Network Appliance.

The R100 is also ideal for companies with distributed, outlying offices that require a reliable online backup system to centralise backed-up data, ensuring greater business continuance, Santora said.

Offered with hefty storage capacities of 12TB, 24TB, 48TB, or 96TB, the R100 drops in to most commonly used business computing infrastructure with little or no modification.

"I can take this product and go into a 100% non-Network Appliance shop and take any vendor's product that has a spinning disk and I can probably interface with it," Santora said.

At any available storage capacity, the R100 only costs about 4 cents per megabyte of storage. Only tape backup systems are less expensive per megabyte, but the R100 has the advantage of faster data retrieval as it is a disk-based system and free from the inherent latency of tape storage systems, Santora said.

New software called SnapVault, SnapMirror, and SnapRestore also rolled out Monday from Network Appliance.

SnapVault is an online backup tool that assists in backing up remote servers and clients to the R100. Automated routines eliminate the possibility of having a remote office worker forget to back up data, Santora said.

"SnapVault takes all the remote information and does a one-way mirror back to the R-100. So you don't need a tape drive in every office, you just need the R100 and SnapVault to suck the data all back to corporate headquarters over an IP network," Santora said.

SnapMirror software helps storage administrators select certain, specific mission-critical data to be backed up incrementally, as changes to the data are made. This reduces both the amount of overall data being backed as well as network bandwidth requirements for the backup.

SnapRestore reduced recovery time in the event of a system failure by recovering individual files instead of complete files systems, according to Network Appliance.

Additionally, new data management software from Network Appliance called MultiStore allows administrators to partition the R100 into specific domains assigned to different business departments or operating platforms, Santora said.

"MultiStore gives you the capability to cut the R100 up and dedicate certain pipes and certain domains to certain departments," Santora said. "You can have 20 different Windows NT and Unix domains on one filer."

One of the early innovators and leaders in NAS storage, Network Appliance has taken advantage of recent advances in NAS technology and recast itself as more of a storage technology provider for the enterprise.

"We have made the turn from a technology evangelist company to an enterprise business solutions company," Santora said.

Don Young, an industry analyst with investment firm UBS Warburg LLC in New York, agrees that competitive advantages, such as price and continued investment in NAS research and product development, position Network Appliance to make headway into the enterprise storage market.

"We still think Network Appliance is the best-positioned company in the enterprise storage space," Young said.

Other experts believe that the commoditisation of NAS products by companies such as Dell and Compaq and a perception that NAS products are less than mission-critical devices could apply drag to Network Appliance's efforts.
Read more on Networking hardware