Three-year training overhaul gives Big Blue an e-advantage
IBM saw e-commerce coming, and took steps to prepare its business and its staff for the changes. Bill Goodwin reports on the...

Download this free guide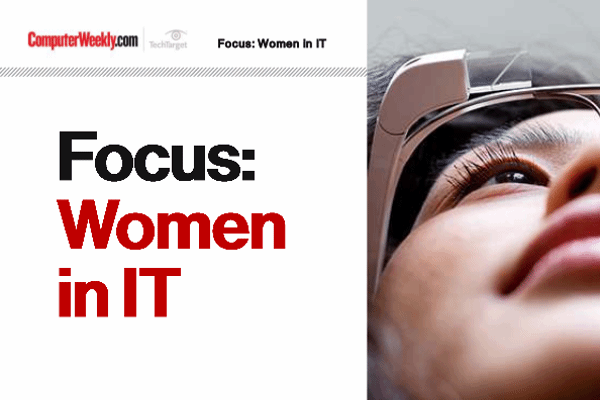 Shifting the landscape of gender and diversity
The number of women in tech in Europe is an average of 16%. This guide offers a collection of articles highlighting some of the prominent issues surrounding increasing the number of women in the IT industry.

By submitting your personal information, you agree that TechTarget and its partners may contact you regarding relevant content, products and special offers.

You also agree that your personal information may be transferred and processed in the United States, and that you have read and agree to the Terms of Use and the Privacy Policy.

IBM saw e-commerce coming, and took steps to prepare its business and its staff for the changes. Bill Goodwin reports on the training achievements and its plans for the future.



How do you get your company ready for e-commerce? IBM faced this problem three years ago when the firm realised that its future lay in providing e-business software and services.

Preparing for e-business meant a massive change in culture for the company. IBM's entire workforce of more than 20,000 people would have to be retrained to become "e-business aware". A further 80,000 IBM staff would need in-depth technical training alongside 15,000 business partners and 70,000 customers.

IBM's board of directors gave the project top priority. The programme had its own budget and its own management team. Managers reported back to the board every month on their progress.

The lessons IBM learnt during this massive mobilisation will form an invaluable blueprint for other organisations as they gear up to develop business over the internet. IBM is busy using its experiences to advise its customers how to set up their own e-commerce training programmes.

Mark Frank, IBM's e-business principal for learning, played a crucial role in driving the project forward. "It was very clear at the time that services related to

e-business were going to be where the growth came," he said. "If we could bring our workforce to a state where they were ready for e-business, there were tremendous opportunities for us."

Back in 1998 there were few skilled e-commerce professionals in the job market. IBM had little choice but to re-train its existing workforce.

Frank and his team decided to set broad training targets and delegate responsibility for ensuring that the right staff went on the right training courses to line managers. "The objectives had to be really straightforward. We were setting targets for numbers of people to reach specific skill levels. We had a one to five scale where five is extremely expert. And we reported back monthly to the board on our progress," said Frank.

For many organisations a training project of this scale would need some significant investments in training infrastructure but IBM had the components in place already. They included a mentoring system to help staff develop their skills and a network of learning centres.

One of the most important components is the company's online skills management system. This is a company-wide database which records the skills of each employee and offers advice on the training they need to reach the next stage in their chosen career path. Managers can use the system to identify staff in IBM who have the skills they are looking for, or to audit skill levels across the company.

IBM mobilised its learning centres around the world to produce a range of distance learning materials and classroom courses for e-business. Small teams, known in IBM jargon as central processing units - one graphics designer, one course designer and a project manager - were given the task of producing distance learning packages on the internet and CD-Rom.

Translators ensured that the course materials were available in German, French, Spanish and Japanese. This was vital to the project's success, said Frank. "Above a certain level IBM employees will take English, even in Japan, but if you want to reach all levels, you need courses in their native language. And if you want to reach your business partners, that's essential."

The timing of the courses was critical, said Frank. The programme had to be managed to ensure that staff began putting their skills into practice immediately after their training. "If you want to make a training programme successful it is vital to integrate it with your workload. If you go on a course and don't use the skills you have just learnt, within days they will start to atrophy."

One of the biggest headaches was simply ensuring that hard-pressed staff took time out from work to go on the training courses. Although each employee is allocated time for training, Frank found that project deadlines often got in the way.

"One of the biggest hurdles was getting people out of their everyday work to make them set aside time to train properly. One of the biggest issues we had were classes that were not full," he said. It was a case of going back to managers to explain the importance of the training and, if necessary, referring to higher levels of management.

With more than 200,000 people trained in e-business, IBM shows no sign of putting on the breaks. "E-business training is a continuous programme, not a one-off," said Frank. "The latest mobilisation is mobile e-business and from here it's more of the same."


Training your workforce in e-commerce


Do not underestimate the work required. E-commerce skills are different from traditional IT skills. It can take six months for a Cobol programmer to become a competent Java programmer. But some highly skilled Cobol programmers will never make it - the mental jump from procedural to object orientated programming is often too great
Time training carefully. If employees are unable to use their classroom training in their work immediately, they will rapidly forget what they have learnt. It is vital to synchronise the training plan with the IT development plan
Set out to build e-commerce teams. E-commerce application development is much more of a team activity than conventional development. Make sure you create teams with the right mixture of technical, personal and business skills
Training should be a continuous process. A good training plan may be through formal education, support activities such as reading, or participating in discussion groups. Try to create a learning culture where your employees take responsibility for maintaining their own skills and are given the resources to do it
Train staff in generic skills. Ensure that staff have generic skills, as well as product-specific ones, so that they have the knowledge to transfer their expertise to new areas
Appoint mentors. Mentors can ensure that staff put their technical skills into practice and can encourage them to develop soft skills such as teamwork and communication.


Source: IBM


Three major training programmes underpinned IBM's training strategy
The teams developed an e-business curriculum of more than 100 different courses but the key to the success of the whole project lay in three major training programmes.


All staff at IBM and its business partners with a customer-facing role were expected to take the e-business sales essentials course. Presented on the web, the course aimed to teach the basics of e-commerce. Topics included the business justification for e-commerce, an overview of the most important IT systems for e-commerce, and an explanation of the differences between business-to-business and business-to-consumer e-commerce. "It gave us a common vocabulary throughout the company. It teaches people terms like business-to-business and ensures they are all working to the same definition," said Frank.
The e-business mobilisation programme encouraged people to learn for themselves and from each other. It brought e-business professionals together into communities of like-minded people. IBM provided each community with an online discussion forum and training material. "You bring people together, for example at a mobile e-commerce event in Brussels for one or two weeks," said Frank. "You deliberately try and create a community feeling." After such events, members can use the online forums to exchange experiences, and learn from one another.
Architects and systems designers from IBM and its business partners were sent on a systems integration course. The programme gave IT staff an overview of the capabilities of IBM software, and more significantly, training in how to assemble software components to make e-business solutions. Employees from IBM and its partners had up to two weeks of online learning, and a further two weeks of intensive classroom training where they could practise their skills.
Read more on IT jobs and recruitment