Thought for the day: Educational backbone
Education sector needs to exploit funds to integrate IT, says John Deaville

The education sector needs to exploit funds to integrate IT, says John Deaville.


The further education sector currently receives £8bn in public funding a year, but it needs more. The Association of Colleges is calling for a package of £20m for upgrades in college IT equipment before 2007/2008.

IT in colleges must be swiftly improved via upgraded infrastructure and new services to meet the expectations of tomorrow's students. Colleges increasingly realise that integrated, effective IT systems are no longer "nice to have", but prerequisites for continued success.

The amount of funding might seem impressive, but the money will have to be spent carefully. It must accommodate the technological and process changes to attract new students and, of equal importance, to retain them.

There are a multitude of changes being enforced in further education and IT underpins them all. These include plan-led funding, improved accountability and audit, better inspection results and new skill requirements.

However, in the face of public sector skills shortages, these changes put pressure on colleges to keep up with the demand for knowledge, skills and IT investment to achieve these reforms with only a relatively small amount of additional funding.

Colleges must operate a tight financial ship and it is crucial to their success to have superlative management and support systems. System interoperability is key - integrating management information systems and virtual learning environments can help streamline administration and information transfer.

Making sure that principals are fully aware of the benefits of integrating IT will help set aside funds for IT systems. Improved management data, learner experience and cost reduction are key issues and powerful arguments for implementation of new technology. One college estimated that its new managed learning environment will save £750,000 a year if the system stops just one learner leaving each course.

Working collaboratively with teaching staff and students is of major importance. This can improve data management to create confidence in the IT function, satisfy external auditors and provide robust data for strategic planning. Treating curriculum staff as internal customers and learners as external customers will also help improve communication.

Senior management support is vital for IT project funding, but also to engender top-down enthusiasm. It is essential to work closely with staff and students to ensure that the new technology, when rolled out, is just what the customer ordered.

John Deaville is managing director of Tribal Managed Services

Download this free guide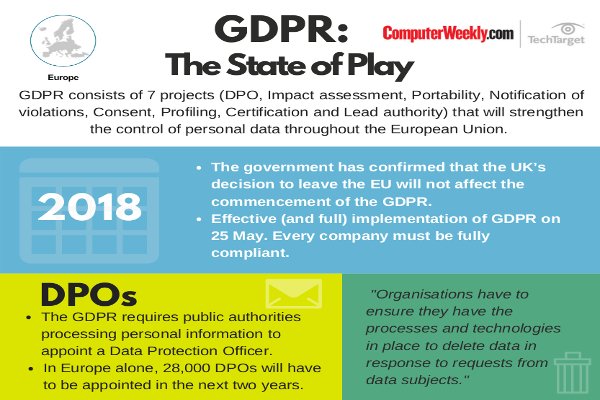 Infographic: GDPR - The State of Play
Get the latest information on how GDPR is going to affect your business and how to avoid any unwanted fines with this simple infographic.
By submitting your personal information, you agree that TechTarget and its partners may contact you regarding relevant content, products and special offers.
You also agree that your personal information may be transferred and processed in the United States, and that you have read and agree to the Terms of Use and the Privacy Policy.
Read more on IT legislation and regulation