Royal Brompton & Harefield NHS Trust secures government backing for £6m IT modernisation programme
CIO interview: Joanna Smith, CIO. Royal Brompton and Harefield NHS Foundation Trust
Joanna Smith, CIO of Royal Brompton & Harefield NHS Foundation Trust, faces some unique challenges as she embarks on a multi-million-pound programme to update the hospital's IT infrastructure.
RBHT, as it is known, is the UK's largest specialist heart and lung centre, handling 130,000 out-patient and 30,000 in-patient appointments each year.
Its research teams in respiratory, cardiac, cardiovascular and critical care are regarded as among the best in Europe.
In an interview with Computer Weekly, Smith said the trust needs to take advantage of data analytics, tablet computers and collaboration technology to maintain its lead.
But it will take some hefty investment to bring RBHT's ageing IT infrastructure up to speed. The trust will need rethink the way it manages IT internally, and take on board some lessons from the private sector.
Smith left her role as European IT director of pharmaceuticals company Takada (R&D) Europe to join the trust in January 2013.
She is the first IT leader at the trust to report directly to the CEO – unusual in the NHS – which is an indication of the important role technology will play in the trust's future strategy.
"The leadership team were specifically clear that they wanted to bring someone in who had a different view of the world and had commercial experience," she said.
Sweeping changes in NHS IT
Smith joined RBHT a time of sweeping change in NHS technology, with hospitals beginning to take ownership of their IT strategies following the collapse of the government's ill-fated National Programme for IT.
The NHS is hardly awash with money to spend on upgrading IT, but when health secretary Jeremy Hunt announced an extra £1bn for health service IT last year, RBHT put in a bid.
The trust won £3m in government backing, which it plans to invest in electronic document management technology to digitise the hospital's paper medical records, and electronic prescriptions.
On top of this, the trust is investing its own funds in multi-million-pound projects to upgrade its desktops, laptops and servers to the latest version of Windows, to roll out a modern wireless network in the hospital, and to build a sophisticated clinical data warehouse.
But there are two catches. First, the hospital needs to match the government's £3m with £3m of its own, raised through borrowing. Secondly, the money must be spent during the 2014 financial year – which gives the project a sense of urgency.
Sharing clinical information
Smith says the work is essential if RBHT is to maintain its position as one of Europe's leading specialist research hospitals.
The hospital is already a pioneer in telemedicine. Rather than asking an ill patient to travel perhaps hundreds of miles to London, a consultant at the trust will speak to the patient via video-conferencing.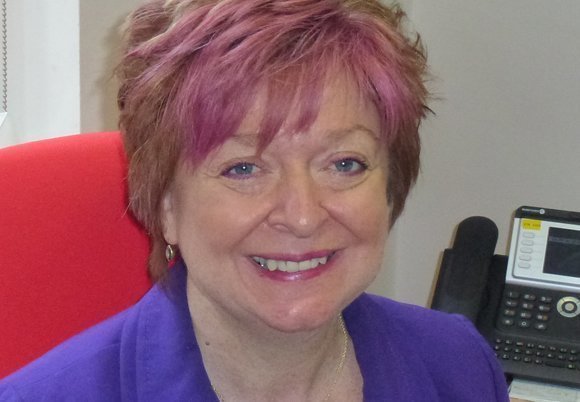 What we have today is a hotch-potch of things that have been thrown together over time

Joanna Smith, CIO, Royal Brompton & Harefield NHS Foundation Trust
Smith wants to build on this by introducing technology to enable clinicians to view diagnostic scans remotely, which means a rapid move to digital technology.
"We know we are not going to be able to maintain our position as a specialist hospital, with all the pressures and challenges of the health service, if we are not able to be really effective, and that means sharing information electronically," she says.
Replacing manual records
Digitising medical records will solve a big problem for the trust. It has about 250,000 files stored in Victorian buildings that were not designed to house such large quantities of paper, or off-site where they take time to retrieve.
Electronic prescriptions will make it easier for doctors to see what drugs patients have been prescribed. They will also enable pharmacists to track drugs and manage stocks more effectively.
"Without a tracking system, the pharmacy sends drugs out to the wards, but then it does not actually know what the usage on the wards is, until the ward asks to replenish something," says Smith.
Updating the infrastructure
To make all of this possible, Smith will need to work hard to bring the trust's underlying IT systems up to scratch.
"What we have today is a hotch-potch of things that have been thrown together over time and actually we are spending an awful lot of our time and money on just standing still," she says.
"So the real priority for me over the next couple of years, which is the fundamental strategy, is get the basics right."
That means, for example, upgrading the hospital's IT network and introducing faster, more reliable wireless services that will give consultants access to information as they move round the hospital.
Keeping it simple
There is also a pressing need to simplify the trust's infrastructure. RBHT has more than 400 different IT systems and supporting them takes up much of the IT department's time and effort.
The trust has mapped the systems and knows what each one does and who uses it. But it is a complicated map. Smith says it looks like the London Underground, but 10 times more complex.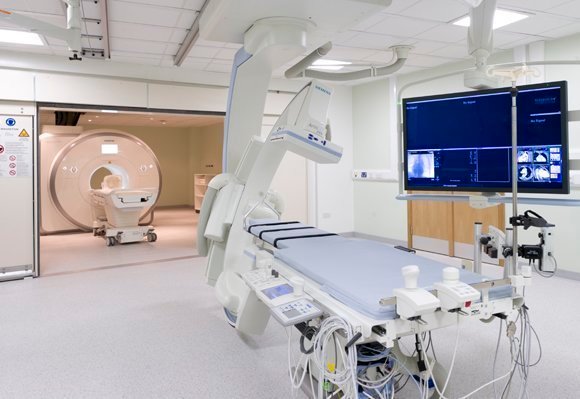 Each system handles data in a different way, which makes it difficult to feed data from one clinical system into another.
"We are spending all our time standing still, keeping those 400-plus systems up and running, keeping the integration working," she says.
Smith is working closely with the hospital's clinical IT strategy group, led by chief clinical information officer (CCIO) Dr Cliff Morgan. The group's role is to assess the trust's long-term clinical IT needs.
CCIOs are relatively new to the NHS, and RBHT is unusual in appointing a senior clinician who reports directly to the chief medical officer, rather than a more junior member of staff, says Smith. That reflects how seriously the trust is taking technology.
"The target over this coming two to three years is to have a clear map: what does the future need to look like and what does that mean in terms of a solution?" she says.
Upgrading desktop infrastructure
But you can't do that if the infrastructure won't work and you've got nine-year-old desktops on Windows XP, she says.
Smith plans to upgrade 2,500 laptops and desktops running Windows XP – which is no longer supported by Microsoft – to Windows 7.
The government has entered the fray with a £5.5bn deal with Microsoft to provide XP support across the public sector for a further year.
That means Smith does not have to worry about negotiating her own support deal with Microsoft, and will instead contribute £12,000 to the government's licensing programme.
The deal is particularly important for the NHS, which has more than 680,000 PCs running Windows XP, according to industry estimates.
Smith is negotiating an additional enterprise licensing deal with Microsoft for Sharepoint collaboration software, Yammer social media services, internet protocol (IP) telephony and Microsoft's Lync unified communications software.
In parallel, Smith has to source a replacement patient administration system, after her existing supplier told her it will discontinue the contract from March 2015.
Shared desktops
One of the clinical IT team's priorities is to look at alternatives to the shared desktops currently used on wards.
With 20 or 30 people logging into a desktop computer every day, performance can suffer. It can also be difficult to manage who has access to which applications.
"We see an opportunity there for the very small form factor clinical desktop or some kind of virtual desktop," says Smith.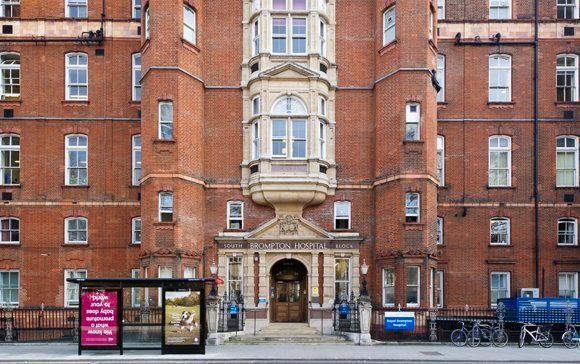 She hopes to introduce "tap and go" technology, which will, for example, allow nurses carrying electronic ID to pull up patient records as they move from ward to ward without having to log in each time.
"They will walk along with a proximity badge, stick in their code and be straight back on the screen they were on before," she says.
Ultimately, it should be possible for medical staff to visit a patient and see their notes automatically appear on a tablet computer.
'Blue light' patients
Using portable devices could also make consultants' lives easier when patients are brought into the hospital in an emergency.
At the moment, the hospital creates paper records when patients are admitted, but it takes time for staff to re-type the records on the hospital's computer systems.
That means that while the records are being updated, consultants have to use manual workarounds when they want to prescribe drugs or order blood tests, which adds to their workload.
"Why should we put those people who are already under pressure under even more pressure?" says Smith. "The process should be seamless."
Digital signs
Another of Smith's ambitions is to introduce digital signs and touch screens to help patients find their way through the trust's maze of corridors.
"At every little rabbit warren turning, I bump into elderly patients at the foot of the stairs and they are not sure where to go," says Smith.
Allowing outpatients to register themselves at kiosks, rather than stand in a queue, could also make patients' lives easier, she says.
RBHT's projects
Document management and electronic prescriptions: £6m investment.
Wireless network upgrade: £1m investment.
Project to upgrade nearly 2,500 Windows devices: multi-million-pound investment.
Clinical data warehouse: £1m investment.
Clinical datawarehouse
But the jewel in RBHT's crown is a data warehouse project that promises to increase the hospital's research output dramatically.
It currently takes researchers months to find suitable patients for clinical trials to help develop new drugs and treatments.
The data warehouse, which is currently under development using SAS technology, will enable researchers to analyse hundreds of thousands of patient records in minutes.
It will draw data from the hospital's existing clinical systems, which include specialist databases for lung disease, laboratory tests, the patient admission system and the critical care system.
"If we can get all that data, appropriately aggregated and clean, into a single repository with good data-mining tools, they [researchers] can identify that same cohort within minutes, genuinely in minutes," says Smith.
But the applications will be far wider. Once the database is up and running, managers will be able to draw on the data to produce automated performance reports for the hospital's regulator, Monitor.
Currently, the process relies on managers collecting data from a wide range of clinical systems and analysing the results on spreadsheets. It is highly labour-intensive and there is a lot of room for error, says Smith.
"By pulling all this data into a single environment, using very sophisticated data-cleansing tools and tools that can mine unstructured data intelligently, we are going to be able to dramatically improve the efficiency and the accuracy of performance reporting," she adds.
Data analytics
In the longer term, Smith sees great value in exploiting data to help managers run the hospital more efficiently. For example, managers could use data to identify operating theatres that are under-used, or to identify unusual patterns in treatments.
"For example, if we are using an awful lot of cardiac catheters compared to the number of operations we actually do, analytics could tell us why that is," she says. "Are we getting breakages? Are we getting faulty kit? That information is not easily available."
More importantly, digitising records will give patients a better clinical experience, says Smith. Today, consultants have to leaf through paper folders, which makes it hard to keep track of their treatment regime.
"If you go in to a consultant today, they have to leaf through a folder that is inches and inches thick," she says. "They might say: 'I think, Mr Smith, we will try you on this drug'. And Mr Smith will say: 'well, you tried it last time – remember?' Well, that does not instil confidence."
Reorganising the IT department
One of the big tasks facing Smith is reorganising the IT department to manage these new programmes.
The trust has a large number of IT specialists who are expert at keeping ageing IT systems running.
But with a multi-million-pound injection of cash into IT and a major infrastructure programme under way, the IT department needs to take a different approach.
Smith has restructured more than half of the IT department so far. She has brought in business relationship managers, simplified IT support processes and created a project management office (PMO).
"I am trying to move it to a demand- and business-focused organisation," she says. "I want us to focus on the things that make us special or different."
That means concentrating on the clinical systems, and relying on external suppliers to manage the day-to-day infrastructure.
"I want my organisation to be a really proactive, strategic, business-orientated, front-facing team," she says.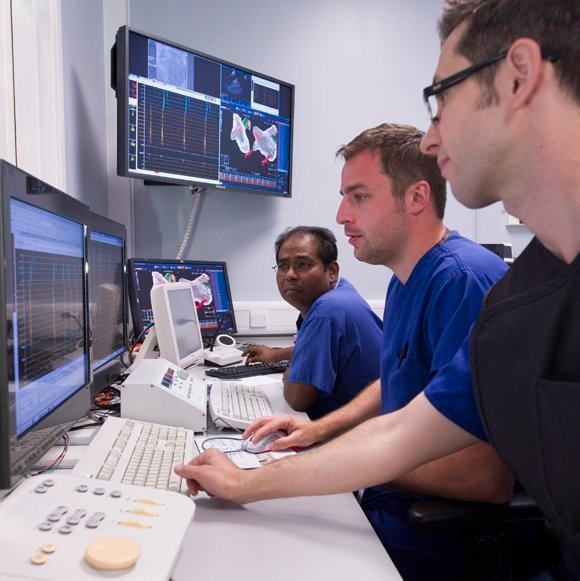 No outsourcing
One thing Smith is clear about is that she wants to reform the IT department, not outsource it.
She says the idea is to redeploy IT staff to higher-value work and leave the mundane work to suppliers who can do it at lower cost.
It makes sense, for example, to run the IT helpdesk internally because the hospital's IT staff know the systems inside out, she argues.
"They really know the people and really know how they work, and can understand the problem from their point of view. I want them to go back and get the problem fixed through the most sensible and cost-effective and quality process."
That may mean turning to an outside supplier, so IT staff will need to develop commercial skills alongside their technical skills.
"People will need to be more commercially astute; they need to be good at managing suppliers," says Smith. "They need to understand service levels and they need to understand the organisation."
Managed services
But when it comes to "keeping the lights on", Smith says it makes more sense to use managed service providers.
It can take the trust's internal IT department three weeks to build and deliver a configured laptop or desktop.
"I could pay someone like ComputaCentre a couple of quid on top of the price and have it delivered in 48 hours ready to go," she says.
And there is no reason for the hospital to maintain its own datacentre in Chelsea, she says. The space could be freed up for clinical use.
"We are a hospital, we are not a software development organisation, we are not experts in managing datacentres, so my expectation is that I will be looking to have people provide me with a lot of managed services," she says.
Smith's aim is that within three years, technology will be seen as an "invisible enabler" rather than a "visible blocker".
It she succeeds, RBHT's consultants will be able to do their job accurately and efficiently, without risk and without technology slowing them down.
Photographs copyright Royal Brompton & Harefield NHS Foundation Trust