Key technologies driving healthcare
We look at the intelligent tools being utilised in the health sector to improve patient care and wellbeing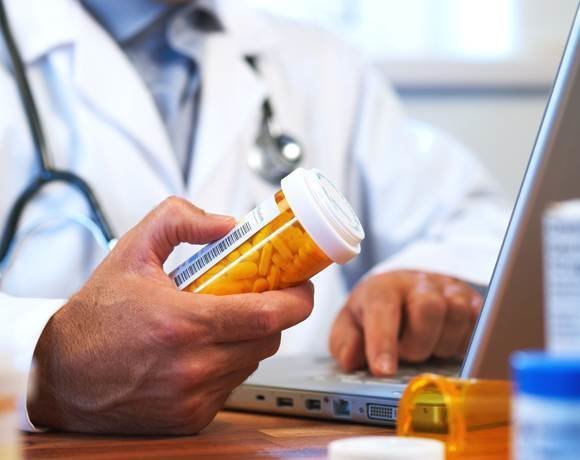 We are witnessing a shift in the health sector to the seamless provision of healthcare. Many elements are coming together, such as more cost-efficient care delivery, intelligent analysis of patient information, more price-conscious and scalable software delivery models, and new methods of interaction between individuals and...
Continue Reading This Article
Enjoy this article as well as all of our content, including E-Guides, news, tips and more.
caregivers using mobile devices and social media in a way that has not been known before.
This is changing the fabric of healthcare and leading to a paradigm shift – it is no longer just about healing the sick. With more information becoming available, it is now also about prevention. More fundamentally, healthcare is moving from episodic, isolated patient care towards electronic health record-centric or patient-centred care, where the entire continuum of care is not just involved but also accountable for the patient outcome. To this end, healthcare is increasingly using intelligent tools to obtain smarter clinical information to improve patient outcomes.
Ovum noted a number of key trends at the 51st Healthcare Information and Management Systems Society (HIMSS) Conference in Las Vegas earlier this year.
In particular, electronic health records (EHRs), mobility, and business intelligence (BI) and analytics tools are key issues in healthcare.
Consulting Doctor Watson
Taking business intelligence (BI) to an extreme, IBM has a video on its UK website that covers how its Watson supercomputer could change healthcare in the NHS, writes Cliff Saran.
Watson is the machine that famously beat human contestants in the game show, Jeopardy. The technology is effectively an expert system with natural language processing, capable of analysing questions in real time.
The same principles that allowed Watson to win the game show could be applied in healthcare to support clinical decision-making.
In the US, WellPoint is developing a system based on Watson to help improve patient care through the delivery of up-to-date, evidence-based healthcare for millions of Americans.
IBM is developing the base Watson healthcare technology on which WellPoint's solution will run.
According to IBM, Watson may help physicians identify treatment options that balance the interactions of various drugs and narrow the options among a large group of treatment choices, enabling physicians to quickly select the more effective treatment plans for their patients.
It is also expected to streamline communication between a patient's physician and their health plan, helping to improve efficiency in clinical reviews of complex cases. It could even be used to direct patients to the physician in their area with the best success rate in treating a particular illness.
Voice recognition
The better EHR implementations are embedded into caregivers' daily workflows, the higher the chance that patient data will be recorded in a timely and accurate manner. Therefore, care providers are eager to make use of solutions which help integrate EHRs into the clinical workflow, especially when required under the meaningful use criteria.
Nuance Communications, for example, launched two clinical language understanding (CLU) powered solutions at HIMSS 2012 – Dragon Medical 360, M.D.Assist and Dragon Medical QualityAnalytics – to help healthcare providers improve care and tackle the challenge of collecting, processing, interpreting and utilising information to support regulatory compliance.
Often, physicians prefer speech recognition programs to transcribe their dictation into EHRs to using point-and-click templates to document patient visits. Allscripts, eClinicalWorks and Greenway have been tying voice recognition to natural language processing (NLP) in their ambulatory care EHRs and demonstrated solutions at the show.
Allscripts has tied NLP and voice recognition not only to ambulatory EHRs but also in its hospital/acute care EHR solution, Sunrise, including the creation of discrete data elements that can be keyed into EHR templates. In this way, the application can, for example, place procedures and medications into the correct EHR fields.
eClinicalWorks is simplifying technology by taking dictation, as well as free text, and transforming it into structured data to further streamline physicians' use of EHRs. At HIMSS the supplier demonstrated a new EHR feature called Scribe, which combines NLP with Nuance's Dragon product to extract data from transcribed dictation to help doctors codify their documentation. The vendor had a representative of eClinicalWorks speak into a microphone at the show and demonstrated how the application placed the transcribed dictation into categories such as "chief complaint" and "family history".
For Greenway, the integration of NLP into EHR is nothing new. Until now this application has been used to extract coded data for billing purposes, enhancing decision support.
Mobility
As the model of care shifts to an outcome-based approach, mobility is an essential enabler to develop a more collaborative, patient-centred model that delivers improved care at lower cost. As the consumer market is transforming expectations and usage of technology, caregivers and patients are pushing for the fast adoption of mobility in healthcare and the ability to instantaneously access and transfer information regardless of location or device.
In contrast to other healthcare IT solutions, mobility solutions and applications stand out due to the fact that they are consumer-centric rather than organisation-centric. For example, using a tablet PC instead of a paper clipboard when registering at a doctor's office, or sending a text reminder to alert a patient to take medication, creates a more immediate level of patient experience and engagement than an EHR or a health information exchange (HIE) would do.
Many mobile health start-ups that created applications, services and wireless health devices demonstrated their solutions at the conference. Some showcased easy-to-use, engaging, consumer health tools that collect and transmit a person's vital signs.
BI and analytics
The digitalised medical data available is threatening to flood care providers, and will continue to do so to a greater extent in the future. Therefore, intelligent tools that enable the extraction of relevant information are necessary. They must also predict future needs and trends. This facilitates transformation of streams of data into actionable knowledge.
Analytics and BI were on everyone's mind at this year's HIMSS. There were more discussions around these topics, and more displays of solutions incorporating them, than in previous shows. Many conversations focused on the special challenges BI faces in healthcare, compared with other verticals such as retail or banking. This is mainly due to complex regulation, and the nature of the data which often comes into the clinical space as non-standard data sets.
An important application of analytics will be in the field of population management. Siemens demonstrated how BI worked within its flagship Soarian product suite. Soarian Business Intelligence collects and analyses both clinical and financial data, as well as structured and unstructured data, from virtually any system. The embedded BI in Soarian pushes critical performance indicators to the desktop and helps healthcare administrators manage service lines to ensure greater profitability.
IBM's supercomputer Watson (see box) – a computing system that rivals a human's ability to answer questions posed in natural language with speed and accuracy – could not be missed at the show. During its first year of operation in a healthcare environment, it has mainly been used for utilisation management purposes, and in the diagnosis of cancer patients and those with rare diseases.
Watson's immediate impact on healthcare during 2012 will not be as palpable as other solutions showcased at HIMSS, but its impact is already more tangible than when it was introduced in 2011.
IBM announced its collaboration with the Memorial Sloan-Kettering Cancer Center on the data analytics, natural language processing, and retrieval technologies of Watson, for research and treatment purposes. Both parties will jointly develop an oncology clinical decision support system taking advantage of Memorial Sloan-Kettering's molecular and genomic databases and its repository of cancer case histories.
The first applications, with piloting scheduled for late 2012 and wider distribution by late 2013, will include lung, breast and prostate cancers.
Social media
Along with EHR, mobility and business intelligence, social media is changing the relationship between patient and caregiver, and healthcare is moving from treating individual cases towards population health management.
This is an extract from the Ovum report: IT's Central Role in Facilitating Coordination of Healthcare. Cornelia Wels-Maug is a senior analyst, healthcare technology, at Ovum.
Read more on Business intelligence software