End of the online VAT loophole?
Savvy 15-year-olds buying their pop heroes' latest CD release can increase their weekly allowances by logging on to Web sites...
Savvy 15-year-olds buying their pop heroes' latest CD release can increase their weekly allowances by logging on to Web sites based outside the European Union and purchasing the music in digitised form. The reason for this is that under the tax laws as they now stand, this transaction will be free of VAT - an immediate saving of 17.5%.
The sale of digitised goods such as music, software and games to an EU-based consumer, where it is downloaded from a server based outside the EU, falls outside the VAT net. E-commerce has put the regime under great strain and has accounted for many hours of thinking in the corridors of the European Commission in Brussels.

Download this free guide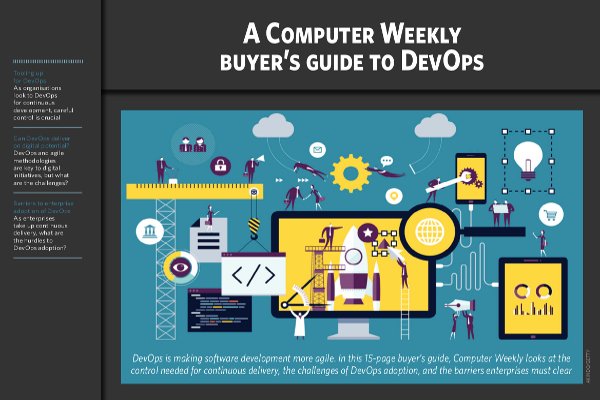 Tooling up for DevOps
Join us as we delve into how DevOps is making software development more agile as well as the control needed for continuous delivery, the challenges of DevOps adoption, and the barriers enterprises must clear.
The commission is committed to stopping this distortion in the market, so that our EU VAT-compliant suppliers can compete on a level playing field. (What the commission fails to realise is that the well-advised EU suppliers are likely to have structured their businesses so as to benefit from this distortion in the market.) As long ago as 1998 the commission went on the record saying that all goods and services consumed in the EU will be subject to VAT.
EU proposals
On 7 June, the commission published a paper setting out its proposed changes to the VAT legislation to meet the challenge of e-commerce.
Under these rules, a non-EU supplier, with a turnover of £63,000 a year in the EU, will be required to register for VAT in a member state of his choice and charge VAT on all taxable supplies at the appropriate rate.
This rule will only apply to business-to-consumer transactions, since business-to-business transactions are already caught under what is known as the "reverse charge" regime. Since Luxembourg has the lowest rate of VAT, just 15%, we may well see queues forming outside Luxembourg Customs & Excise eager to register for VAT.
Enforcing the proposals
This all sounds very nice and easy in practice, but how does the EU actually intend to enforce this law? A tax without teeth is, after all, no tax at all.
The commission has pointed out that the requirement to register for and charge VAT will be a legal obligation and failure to do so will result in a tax debt. One wonders whether this will unduly affect the whizz kids selling downloadable music from their garden shed in Wisconsin.
The commission also suggested that when preparing the accounts of a non-compliant supplier, the auditors are likely to insist on a provision in the accounts for the liability to account for VAT. This, however, assumes that the auditor in Sydney, Australia, keeps up to date with the changes to VAT law.
There was a suggestion in the proposal that a non-compliant supplier who seeks redress in the EU courts may have problems in doing so. One waits with anticipation to know what is meant by this.
The future
Whilst there is some way to go for VAT law to catch up with e-business, the commission is certainly making an effort to lessen the gap. The proposed changes will, however, be good news for EU suppliers, who will now be able to develop business strategy on a much more level playing field. It is inevitable that some people will not comply - but this has been a problem in the old economy since taxation was invented.
For further information please contact DLA's Trevor James on 020-7796 6187 or via e-mail
Read more on Web software