Dell Laptop Battery Recall: The Expert View
Dell forced to recall batteries because of fire risk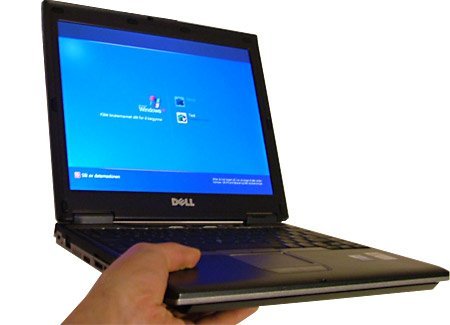 The Dell laptop battery recall was announced on 15 August 2006. Dell recalled 4.1 million of its notebook laptop batteries in response to concerns that the batteries were overheating and catching on fire.

The Dell-branded lithium ion laptop batteries were manufactured by Sony and were used in Latitude, Inspiron and Dell Precision models manufactured between April 2004 and 18 July 2006. The recall represented nearly 20% of the 22 million Dell notebooks sold during that time period.
Just prior to the Dell laptop battery recall, the computer manufacturer confirmed it was investigating an incident where one of its laptops burst into flames at a conference in Japan. Videos and pictures of laptops exploding into flames were posted on the web.
Although the risk of the Sony-manufactured batteries bursting into flames was small, it could occur when microscopic metal particles in the cells would short circuit and fail to power off, resulting in the battery overheating and potentially bursting into flames.
The laptop batteries were seen as a fire risk. If a laptop had caught on fire on a flight it could have been particularly serious.
The recall was also damaging to businesses whose employees are dependent on laptop computers to do their jobs.
The Sony-manufactured lithium ion batteries were used by many notebook computer manufacturers, such as Apple, Dell, Lenova, Fujitsu and Toshiba, who were all forced to recall laptops.
Although Dell had to recall the largest number of computers, Sony had to recall almost 10 million laptop batteries and had to bear the brunt of the cost. Sony's profits nosedived towards the last quarter of last year and it was forced to set aside £200m to deal with the recall, which will impact future profits.
Earlier this year, a class action lawsuit was launched against Dell by Thad Griffin, an Ontario resident on behalf of Dell Inspiron users. The lawsuit claims that Dell should have reacted more quickly to the problem and stopped selling the machines earlier. It also alleges that the Inspirons have a design defect making them susceptible to overheating that can cause extra wear and tear to the motherboard.

Dell Laptop Battery News Stories
30/04/07: Apple hit by more laptop battery problems >>

05/03/07: Lenovo recalls 20,500 fire hazard batteries >>

16/01/07: Dell faces lawsuit over fire hazard laptop batteries >>
20/12/06: Panasonic develops safer laptop battery >>
26/10/06: Laptop battery recall sees Sony's profits nosedive >>
05/10/06: Fujitsu recalls 300,000 laptop batteries >>
29/09/06: Lenovo and IBM recall fire hazard battery >>
19/09/06: Toshiba recalls 340,000 Sony Laptop batteries >>
25/08/06: Apple calls in fire-risk batteries>>
15/08/06: Dell recalling faulty laptop batteries >>
15/08/06: Dell launches massive laptop battery recall >>
Dell Laptop Battery features/analysis
29/09/06: Sony battery recall – what to do next? >>
16/08/06: Battery recall could have upside for Dell >>
29/08/06: Check contracts in light of Dell recall warn lawyers >>
Dell Laptop Batteries on the rest of the web
BBC: Dell recalls 4m laptop batteries >>
ZD Net: Dell hit with class action suit over Inspiron >>
Financial Times: Dell to recall 4m laptop batteries >>
Tech News World: Dell delays earnings as SEC formalises inquiry >>
Dell electronics and accessories >>
Microscope: airline prevents use of battery-powered Dell laptops >>
Useful weblinks
Dell battery recall homepage >>
Dell Laptop Battery Blog posts
New Scientist: Exploding batteries silver lining >;>;
EDN blog: Is charger circuitry a factor in laptop battery pack conflagration? >>

Dell Laptop Battery Videos
ABC's coverage of the battery recall >>
Footage of laptop explosion >>
DLTV: Dell announces laptop battery recall >>

Dell Laptop Battery images
PaulTech: Dell battery recall >>
Elliott C.Back Network: charred-remains of a Dell laptop >>
The Sydney Morning Herald: Dell recalls four-million batteries >>
Comment on this article: [email protected]