DPM's diary: 15 August 2006
Weekly round up of events at Bodcaster City Council.
Monday
Still in the villa in Tuscany and still totally deprived of any kind of technological stimulants. The withdrawals are getting less severe, but I can only really manage because of the constant reassurance and gentle massage treatment provided by Felicity.

Mavis is less attentive, especially since she discovered a certain Giovanni who lives across the street.

The nights are the worst. I woke up last night sweating and screaming. I had dreamt that all the computers in the world were broken and there would never again be any way to log on or anything to log on to. Fortunately, Felicity was once again able to distract me. In fact, I was distracted a number of times before morning.

Download this free guide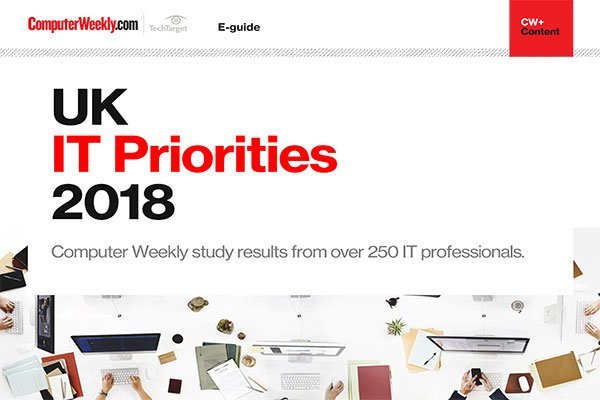 UK IT Priorities 2018 survey results
Download this e-guide to discover the results of our 2018 UK IT Priorities survey, where IT leaders shared with us what they are going to be investing in over the coming 12 months.
Tuesday
I have persuaded Mavis to allow me to e-mail back to the office to see what is going on. I say e-mail, but what actually happens is that I write my message down on paper using pen and ink.
One of the boys from the village comes and takes the message down to the town where his uncle, who has a computer and broadband link, transcribes it and sends it off.
The answer duly arrives and the uncle, under strict orders not to print it off, transcribes it to paper and the boy, after a suitable refreshment of lemonade and ravioli, brings the answer back to me. The transaction takes about six hours, assuming Dave replies swiftly. I was told that as it was late when he set off today, the boy may stay the night with his uncle and return in the morning.
Wednesday
The boy arrived here just as breakfast was finishing. I grabbed the envelope from him and tore it open. In it was a scrap of paper on which were scrawled the words "Delivery to the following address failed (unknown host): dave@bigcaster.gov.uk". Bigcaster!
The boy explained that his uncle had arthritis. I spelt out the address in capitals very carefully and re-despatched the boy. Once again he was to stay the night in the town, this time to catch a festival.
Thursday
The boy dutifully reappeared just after breakfast with a new envelope. This time it had an actually reply from Dave. It read, "I have got enough to do without answering your damn fool questions."
Friday
The shakes have gone. Felicity and Mavis are very pleased with themselves. They think they have cured my IT addiction. What they do not know is that in the small hours of last night I sneaked down to the town, woke up the uncle and paid him a large sum of money to let me spend a couple of hours on his computer.
Vote for your IT greats
Who have been the most influential people in IT in the past 40 years? The greatest organisations? The best hardware and software technologies? As part of Computer Weekly's 40th anniversary celebrations, we are asking our readers who and what has really made a difference?
Vote now at: www.computerweekly.com/ITgreats

Read more on Data centre hardware