Bring on the brokers
Selling the role of IT to the business can be a headache for systems managers who lack business skills. What you need are...

Download this free guide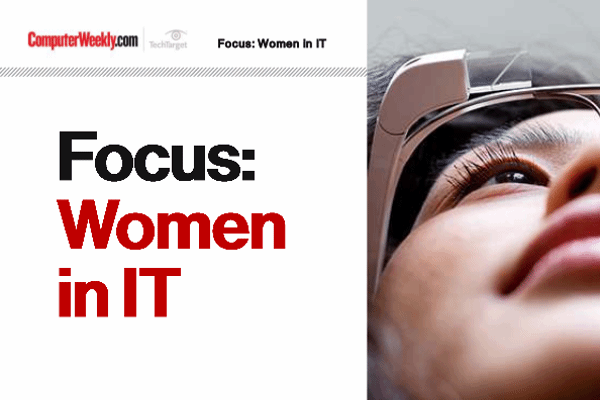 Shifting the landscape of gender and diversity
The number of women in tech in Europe is an average of 16%. This guide offers a collection of articles highlighting some of the prominent issues surrounding increasing the number of women in the IT industry.

By submitting your personal information, you agree that TechTarget and its partners may contact you regarding relevant content, products and special offers.

You also agree that your personal information may be transferred and processed in the United States, and that you have read and agree to the Terms of Use and the Privacy Policy.

Selling the role of IT to the business can be a headache for systems managers who lack business skills. What you need are negotiators and deal makers, writes Helen Beckett



Delivering technology solutions that meet business needs is no longer enough. The modern IT chief must have a compelling proposition for every IT investment he recommends and also an eye for future sales within the organisation to recoup the maximum return on every pound spent. In short, the business technologist must become a master of salesmanship, diplomacy and spin.

One neat way of combining all these roles is to think of your organisation as an internal market that the IT function must serve. One chief information officer who has adopted this perspective, with tangible returns, is Ian Marshall of Zurich Financial Services. He was brought in at a time when the multinational company was considering outsourcing and so IT services had to be thought of as a business that could compete effectively on the open market. To deliver, however, he chose to concentrate on building his human capital, rather than focusing on attractive pricing structures.

"We spent two years considering outsourcing. We identified where we were carrying excess capacity and the skills we had and didn't have. And during the course of that process we developed this broker model," he says. "Unless you have the people, it doesn't matter what the price points [of the internal market] are. It's people who build the confidence level. Internally, you may have been viewed as inept, and so you have to establish an IT brand."

Marshall brought in people from outside to provide the skill sets that Zurich didn't have internally. He adopted a broker model, using independent experts with market or market IT specialities and who also understood business. At Zurich, the three IT brokers talk to the business units to assess the IT requirements. After an initial evaluation, rather like a financial broker, they go back to the customer with a shortlist of solutions within a price bracket. "Historically it is hard to get this level of intellectual rigour and independent thought from any internal IT group," explains Marshall.

"They broker solutions and bring all the parties together. They have to see whether a proposition stands up. If a broker can deliver at a lower cost than negotiated with the business, then the extra funding goes back into IT. We can use it on researching other products, or developing our own people. The whole rationale of this model is to become self-funding."

This model delivers immediate savings on manpower. Previously Zurich had a permanent to contract staff ratio of 80:20. The effect of the various initiatives has been to beef up the number of contractors employed in relation to the permanent staff and the ratio is now more like 60:40 permanent to contractor, which has reduced payroll costs.

"Once you break up the IT structure, it is possible to identify what you don't need, and you can concentrate everything into the hub [skills pool]. If you have the right skill sets that enable you to deliver to the business, it is possible to be just 40 strong. If you have ordinary skill sets, you may need 120 staff," explains Marshall.

At Zurich the savings achieved so far have been pumped back into the business but the effect is that the business has more to spend on IT. "You can either take the benefits straight to the bottom line as a saving or use them as a reinvestment pool," says Marshall.

The introduction of a generic, architecture has been crucial in the development of an internal market that frees up capital for extra IT spend. The component-based architecture allows subsequent reuse or "resale" of technology and means that projects previously dismissed as uneconomic suddenly become affordable and even profitable.

Maintenance becomes cheaper too and the new architecture is expected to reduce this expenditure from about 90% of total spend to an estimated 60%.

The architecture breaks down into multiple tiers with a front-end accessing a central software hub, which connects to a set of services and a data persistence tier (or database) and legacy back-office systems. "The beauty of an N-tier model is that it is variable and it depends where you want to draw the line," says Charles Brewer, IT broker at Zurich.

Front-end systems consist of three browsers respectively for the Internet consumer, call centre staff and branch. These were developed specifically for each channel, though reuse is possible for some of the workflow aspects. The software hub is a middleware layer bought from software provider Netik.

Where the big savings have been achieved and the internal market kicks in is the development and reuse of services by the business. "What we are not doing is building components that are so unique that they cannot be reused," says Marshall.

Three core business applications form the backbone at present, a credit card system, an address look-up and a rating engine. Brewer says, "Each have at least three users and we expect them to have many more. So far the costs have been shared in the development of components, but it is expected that reuse will involve cross-subsidy between projects."

Building the first set of services that could optimise the architecture is, however, where the biggest costs were incurred. "The cost of developing each component in a generic manner is often too high, so priorities are set and some parts may be hard-coded or have other compromises made," explains Brewer.

The strategy at Zurich is, therefore, to retrofit the generic versions after another project has bought them. The generic version (or reuse of legacy functions) then becomes justified on the grounds of cost and risk. The beauty of this approach is that because there are usually several options, the IS team is not constrained as to the sequence of development of components, "nor do we have to develop all of them before the model can be used", Brewer points out.

A list of 20 other reusable components has been built including windscreen repair, back-office mainframe integration, front-end quotation and sale software, vehicle look-up and security. Some customer relationship management (CRM) functions are included and these will be built up over time.

As Francis Sullivan, IT broker responsible for architecture, points out, "Business units will say they want to adopt CRM, but as soon as you say 'the cost to you is £15m', it's a different story. You try to overcome this impasse with the notion of an internal market." You have to ensure you create the right components and that people use them. But there is the aspect of carrot and stick too, "If you can guarantee X% reusage, then you can have this for £250,000" is a good way to sell it to business heads, he says.

Marshall says his virtual job as IS sales director has been made easier by the enthusiasm with which business applications have been greeted and the effect of word-of-mouth as business managers promote the modules they have adopted. If these managers are involved in the pre-sales work, then they know they can get their IT cheaper.

However, he remains adamant that raising and maintaining confidence levels is the key to a healthy internal market, rather than an overly strong focus on bargain basement prices through reuse. This is hardly surprising, given that Marshall has borrowed from the world of financial investment where individual fund managers underpin key brands. "Brokers provide project leadership; they provide independent thought and action. Brokers have to cover an enormous amount of ground emotionally and intellectually. You cannot ask the same of internal staff. By default everyone would go back to the old model once a project is completed," he says.

Making any enterprise strategy dependent on a few key individuals is high risk, and the IT broker model is no less vulnerable than the fund manager role that it mimics. The team has been training a few key individuals to perform the role and have found that the next generation of brokers is predominately young women. "They are adept at handling the floating model of architecture and building strong relationships with the business. These are key strengths for the role of creating the internal sale," says Marshall.

"It's not just having the skills but you have to get the psychology of handling the customer. This requires an emotional distance," adds Sullivan.

Winning the pubic relations battle has been Marshall's main weapon in keeping IT in-house rather than see it go outside. At Zurich, business has the freedom to outsource any applications it wishes. However, experience shows that outsourcing may only be a short-term fix.

Sullivan recalls some research that was conducted on customer satisfaction at an international bank. "Every opportunity the [internal] customers had to walk away, they did so and outsourced to an external party. They thought we were dreadful. But, every time they had the opportunity to break the contract with the outsourcer, they came back in-house."

To understand and break this pattern, the bank created three customer satisfaction models: internal service, external service and user expectation. The user model became known as the Star Wars model: the problem was you couldn't deliver desired levels against the available budget. "The answer was to redirect funds into public relations. What we needed to invest in was user perception," Sullivan explains.

Marshall points to other informal research, which shows that some projects delivered late and over-budget are viewed as a success while those on time and within budget are seen as a failure. "You have to manage perceptions day-by-day otherwise you're onto a loser."

Meet Zurich Financial Services' IT brokers

Francis Sullivan has many years of consulting experience specialising in IT in the insurance industry. He has worked for Arthur D Little and Price Waterhouse. Recently he and Charles Brewer worked on the creation of a technology platform for a financial supermarket in the Far East integrating old and new systems to give a highly successful, multi-channel sales front-end. Sullivan says, "An IT brand equals a product, plus a promise: the product is the architecture and its components and the promise is that we'll deliver."


Charles Brewer has more than 20 years' experience of IT consulting in the finance sector. Now running his own consultancy, NaMax, he was previously with Andersen and Price Waterhouse. Much of his recent work has involved the strategic use of platform systems to manage and replace legacy systems and to develop service-based IT environments. "The broker's job is to see whether a business proposition stands up," says Brewer.


Alf Chattell is an international consultant specialising in the development of innovative IT strategies. Prior to founding his own company in 1997, he worked with several leading management consultancies. "Zurich has a clear view of the capability it needs to create distinctive customer value. Its IT strategy is designed to progressively develop this capability over an extended period of time," he says.
Read more on IT jobs and recruitment