Big Brother: towards one big regulator?


Convergence of video and telecoms means regulatory bodies may have to be merged, writes Paul Mason
One of the highlights of the UK Online report is the...


Convergence of video and telecoms means regulatory bodies may have to be merged, writes Paul Mason

One of the highlights of the UK Online report is the rapid take-off of digital TV. One in five households now has it. "Even America only has one in six," Tony Blair proudly announced.

Download this free guide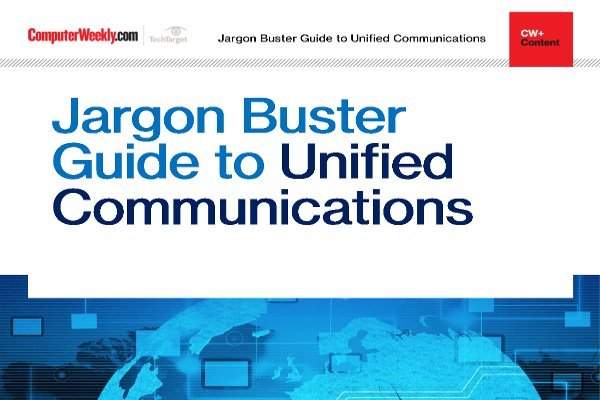 Jargon buster guide to Unified Communications
Explore some of the key elements of a Unified Communications deployment and discover insight into some of the emerging trends that are changing the way we communicate in our working lives.
By submitting your personal information, you agree that TechTarget and its partners may contact you regarding relevant content, products and special offers.
You also agree that your personal information may be transferred and processed in the United States, and that you have read and agree to the Terms of Use and the Privacy Policy.
Later this year, digital TV companies will start to offer "true" Internet services over set top boxes. Meanwhile, there is speculation that digital broadcaster BSkyB is set to link up with BT to provide video content down the next generation of copper wires.
The prospect of video and telecoms convergence is forcing the Government to consider merging regulatory bodies for "content" and "carriers" into a single giant regulator that commentators have dubbed "Ofcom".
A White Paper is in the offing, and it is highly likely that some proposal for a merged content/network regulator will come forward. The crucial issue, however, is the role of the merged regulator: will it be active or passive?
Former Whitehall mandarin Sir Quentin Thomas chaired an expert seminar on the forthcoming White Paper in July this year. One option would be for the White Paper simply to identify "regulatory bottlenecks and deregulatory tripwires" - a hands-off regulation model aimed at removing imperfections in the market. "On another analysis," he acknowledged, "the regulatory frameworkÉ is so significant, that the 'market with modifications' model is misleading. Better for the Government to acknowledge frankly its own central role in charting the way ahead."
Commenting on the proposed White Paper, David Harrington, director general at the Telecommunications Managers Association (TMA), said, "There is no universal panacea, but this initiative is likely to put increased focus on formal regulation rather than self-regulation or partnered regulation.
"There has been a lot of discussion about the proposed deal between BSkyB and BT providing a joint service down ADSL copper, which indicates there is a strong need for a very tight and unified regulatory grip. It's about regulation at content and network ownership levels."
"Ofcom should be an organisation that links cultural regulation and economic regulation very tightly, so an impact on one area doesn't take another by surprise."
Philip Virgo, secretary general of Eurim, the IT parliamentary-industry body, agreed. "The regulatory structure in the UK is over- complex and should be simplified into a structure that brings one roof over all the regulatory powers in the communications industry.
"It will not be an easy bill to go through, but we are delighted to see the government pursuing this," he said.
Additional reporting by Hazel Ward
Read more on Voice networking and VoIP