A taxing time for freelancers
Dave Chaplin's concerns over the effects of IR35 led him to develop a Web site that works it all out for you
Dave Chaplin's concerns over the effects of IR35 led him to develop a Web site that works it all out for you



April is going to be an important month for contractors, writes Roisin Woolnough. It's when the IR35 tax bill is due to kick in, and contractors across the UK are all anxious to know how it will affect them.

Dave Chaplin, a contractor who specialises in development on the Windows platform, set up the Web site IR35Calc.co.uk to help his fellow IT freelancers work out how the regulation will impact on their finances. "I got the idea when talking to a colleague about how my income is going to be affected by IR35, what I could do about it and what would happen if I went permanent," explains Chaplin. "Those are the three questions that everyone asks."

Download this free guide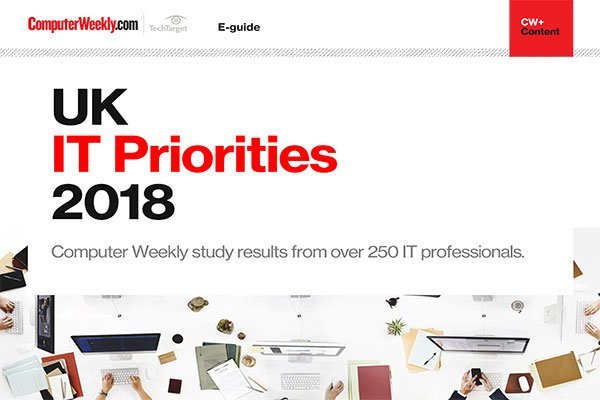 UK IT Priorities 2018 survey results
Download this e-guide to discover the results of our 2018 UK IT Priorities survey, where IT leaders shared with us what they are going to be investing in over the coming 12 months.
By submitting your personal information, you agree that TechTarget and its partners may contact you regarding relevant content, products and special offers.
You also agree that your personal information may be transferred and processed in the United States, and that you have read and agree to the Terms of Use and the Privacy Policy.
Chaplin enlisted the help of his brother, who is an accountant, and together they worked out the financial implications of IR35 and devised a system whereby each visitor to the site can calculate their potential earnings once the regulation takes effect.
"The contractor puts in their hourly or daily rates, their yearly expenses and how they do their dividend split. Then the site tells them what their net income roughly is now, what it will be after IR35 and how to get it up to pre-IR35 levels and the gross salary if they went permanent."
Chaplin also conferred with a Web developer friend about the technology and three days later the site was up and running.
It runs on NT Server 4 and was written in Visual Interdev, Front Page and VB Script. Another service that Chaplin would like to add in the future, depending on the outcome of IR35, is a section dedicated to overseas contract jobs.
"It would be good to have an area where people could advertise for jobs abroad as 30% of contractors are now thinking of going overseas because of IR35.
"Although I think IR35 is trying to do the right thing - we should be paying more tax - there will be problems and it will affect entrepreneurs. Some people will go abroad, most will put their rates up and some will go into permanent jobs. I think the Government should just let us be self-employed."
curriculum vitae
Name: Dave Chaplin
Age: 28
Qualifications: Microsoft Certified Solution Developer, Microsoft Certified Professional and site building
IT skills: SQL Server, Com/DCom, VB, Visual Interdev, MTS, IIS, XML/XSL Excelon, VB Script, Javascript, OOAD using UML and Rational Rose
Hobbies: socialising, travelling, reading,
Chaplin on Chaplin: ambitious, outgoing, switched on
E is for excellence
Have you developed or designed an e-commerce project that Computer Weekly readers should know about? If so, e-mail us.
Read more on IT for small and medium-sized enterprises (SME)