A CIO guide to the service cloud
This is CIOs guide to the service cloud including everything you need to know about using cloud services.
Introduction
This is guide for CIOs considering the use of cloud services.
A service cloud can be divided into three broad categories which this guide covers: Infrastructure-as-a-Service (IaaS), Platform-as-a-Service (PaaS) and Software-as-a-Service (SaaS).
This guide also includes case studies of businesses using cloud services.

1

IaaS

-
Infrastructure-as-a-Service
Feature
Choosing the right IaaS provider can be a stressful experience. How can you avoid the pitfalls so many businesses experience when migrating to the cloud? Continue Reading
News
Infrastructure-as-a-service (IaaS) supplier Reconnix says most businesses fear they lack the skills to move to the cloud Continue Reading
2

PaaS

-
Platform-as-a-Service
Tip
As cloud services become more complex and customized, the harder they are to evaluate. An expert offers advice for evaluating PaaS vendors Continue Reading
3

SaaS

-
Software-as-a-Service
4

Takeup

-
Cloud service adoption
News
Europe is catching up with the US for cloud adoption - and the Nordic countries lead the way, with Sweden and Denmark close behind Finland Continue Reading
News
UK businesses have yet to be convinced of the benefits of cloud computing but continue to outsource IT, says a global survey from KPMG Continue Reading
5

UC services

-
Unified Comms cloud services
News
Cloud UC buyers have many services and providers to consider. But a cloud services provider is also seeking the appropriate potential customers. Continue Reading
6

E-book

-
Cloud integration services
E-Handbook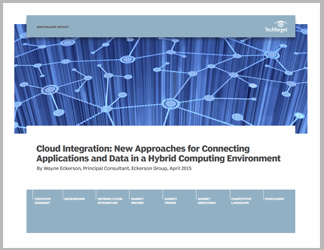 The cloud integration services market is one of the fastest growing segments of the platform-as-a-service market. Continue Reading
7

Deploying cloud services

-
Cloud services case studies
News
Finance company ING is using cloud-based software from ServiceNow to deliver HR services to its 25,000 staff in the Netherlands Continue Reading
News
The building society wants to make it easier for customers to manage their money online using HP technology and support services Continue Reading
Tip
Two use cases suggest moving to public cloud services is no longer a choice; it's a reality of doing business in the 21st century. Continue Reading