Thought for the day: Multisourcing and the end of the IT mega-deal
As the pendulum swings back to best-of-breed outsourcing, Julian Hewett believes it is the end of the mega-deal and the start of...

As the pendulum swings back to best-of-breed outsourcing, Julian Hewett believes it is the end of the mega-deal and the start of multisourcing.
Integrated solution? Or best of breed? This argument has been with us since the beginning of the IT industry. And in the IT services market, the pendulum has swung towards the integrated outsourcing solution - the so-called mega-deal - in which the prime contractor takes responsibility for everything. The largest of these can run to more than $1bn a year, or $5bn over a typical five-year term.

Download this free guide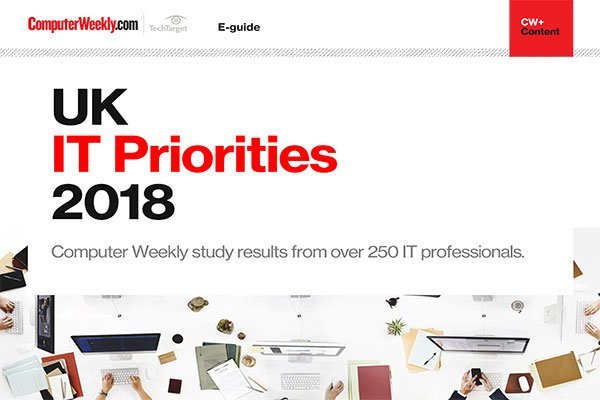 UK IT Priorities 2018 survey results
Download this e-guide to discover the results of our 2018 UK IT Priorities survey, where IT leaders shared with us what they are going to be investing in over the coming 12 months.
By submitting your personal information, you agree that TechTarget and its partners may contact you regarding relevant content, products and special offers.
You also agree that your personal information may be transferred and processed in the United States, and that you have read and agree to the Terms of Use and the Privacy Policy.
But it now looks like this era is coming to an end. Mega-deals have been causing increasing problems for both customers and suppliers. The pendulum is swinging back to best-of-breed outsourcing. Ovum calls this "multisourcing", as opposed to "onesourcing".
In the early days of IT there was no outsourcing. Users employed every person and skill required. Then they started to augment their own staff by using subcontractors.
Outsourcing - or facilities management (FM) as it was then called - began in the 1970s. FM companies typically took over the running of mainframe systems, enabling users to concentrate on new distributed systems. During the 1980s and 1990s, the mega "design, build and run" outsourcing contracts appeared. The user gave responsibility for every aspect of IT to just one prime contractor.
Today, business process outsourcing (BPO) takes this a step further - the outsourcer may have responsibility for the business process as well as the IT. These mega-deals have put enormous power into the hands of a few outsourcers.
However, onesourcing does not always work to the advantage of the customer.
The original contract tends to be based on the business process and IT in place at the time. But all businesses change. Changes to the original contract are where the outsourcers make their profits. The customer has little choice but to pay up because there is no other realistic option.
Even changing supplier at renewal time is difficult. According to research by Ovum Holway, 97% of outsourcing contract renewals in the UK were with the original supplier. That lock-in is a big factor in this high retention rate.
But things are starting to change. We are starting to see contracts let on a best-of-breed consortium basis. For example. Consignia (the UK Post Office) is proposing to outsource its IT to Xansa (application management), CSC (IT infrastructure) and BT Ignite (network management).
Consignia will retain a strong relationship with each of the contractors and will not have all its eggs in one basket. And now many other companies are following Consignia's example.
Of course, a consortium approach requires more management resources. Project management can remain in-house, or can itself be outsourced to a specialist project management company. All of this is common practice in the civil engineering industry.
That pendulum is now changing direction from onesourcing to multisourcing. This does not mean that the mega-deal suppliers will suddenly disappear. But it does mean tougher times ahead for them and better times for best-of-breed suppliers of IT and telecoms services.
What do you think?
If you practise multisourcing, who is to blame when things go wrong? Tell us in an e-mail >> CW360.com reserves the right to edit and publish answers on the Web site. Please state if your answer is not for publication.
Julian Hewett is chief analyst at Ovum.
Read more on IT outsourcing