Linux is secure, despite Sophos' claim
Soapbox
Soapbox
Eddie Bleasdale
In the 7 September issue of Computer Weekly, the anti-virus company Sophos claimed that viruses existed for Linux. I have asked Sophos to demonstrate these viruses but they have refused.

Download this free guide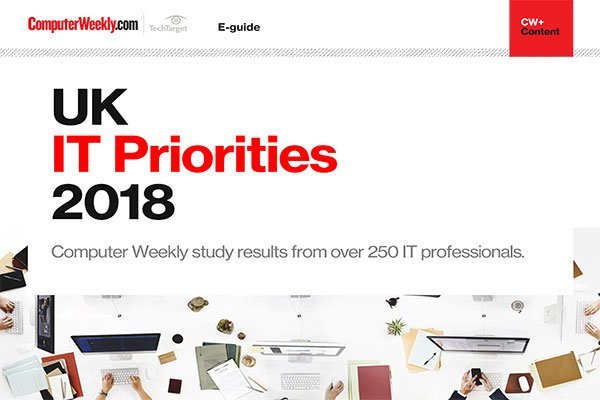 UK IT Priorities 2018 survey results
Download this e-guide to discover the results of our 2018 UK IT Priorities survey, where IT leaders shared with us what they are going to be investing in over the coming 12 months.
By submitting your personal information, you agree that TechTarget and its partners may contact you regarding relevant content, products and special offers.
You also agree that your personal information may be transferred and processed in the United States, and that you have read and agree to the Terms of Use and the Privacy Policy.
I suggest that rather than continue the calumny against Linux/Unix they either put up or shut up.
It may not be possible to prove the absence of Unix/Linux viruses but, that said, I have been working in the Unix/Linux arena for over 20 years and I have never encountered a Unix/Linux virus, nor have I heard of any organisation losing any data as a result of one. I would like to see how these claimed viruses work.
In a recent Soapbox, Paul Ducklin, Sophos' head of global support, described the Unix 'worm', released in 1988, as a virus. He should know the difference between a worm and a virus. He also said that Unix is safe not by design. This ignores the funding given to its development by the US Department of Defense to develop it as a secure operating system to run the Internet. The behaviour of Sophos is typical of the FUD anti-virus companies spread.
This issue is of vital importance for all those who want to move their systems forwards into the next generation. The instability, insecurity and unreliability of Microsoft Windows, together with the constant threat from viruses, have resulted in very high cost of ownership. Those who are now outsourcing are simply transferring the problem.
Global, mobile computing can only be achieved based on a stable, secure and virus-free environment that can be managed, and Unix/Linux can offer this infrastructure. And with the developments taking place in the GNU Object Module Environment, both Corba and DCE compatible, the technology to achieve secure, mobile, global computing is now here.
Eddie Bleasdale is director of netproject. Tel 020-8715 0072
Read more on IT for small and medium-sized enterprises (SME)