Let logic prevail from Gateways
The computing industry was built on the bits, bytes and gateways of Boolean logic. Binary input passes through a gate and...

Download this free guide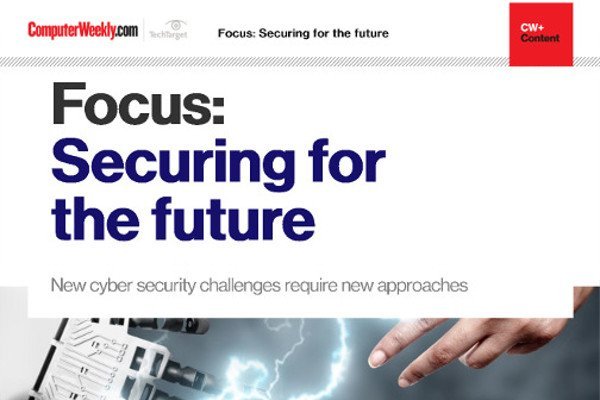 New technologies: a source of threat as well as a solution
Learn about fighting the ever evolving ransomware, IoT botnet malware and data manipulation attacks.
By submitting your personal information, you agree that TechTarget and its partners may contact you regarding relevant content, products and special offers.
You also agree that your personal information may be transferred and processed in the United States, and that you have read and agree to the Terms of Use and the Privacy Policy.

The computing industry was built on the bits, bytes and gateways of Boolean logic. Binary input passes through a gate and produces output. Simple. But George Boole would find nothing very logical about the application of the government's Gateway Review process to public sector IT projects.



Established in 2000 to eradicate gaffes in public sector procurement initiatives, including IT projects, the process defines review milestones throughout the lifecycle of a project to guarantee there are opportunities to address emerging problems.

This would be all well and good, were it mandatory for government agencies to act upon the recommendations of these reviews. In a House of Commons debate on the progress of e-government last week, Cabinet Office minister Douglas Alexander admitted that it is not.

But we need not take Alexander's word for it: this week's revelation that the Housing Corporation's ongoing project to outsource its desktops and business systems is in danger provides a case in point.

Twice, the Gateway Reviews erected along the project's path have been reached; and twice, it appears their recommendations have not been adopted in full. As a result, the outsourcing project's business case remains skewed, its risk register is outdated, and insufficient thought has been given to scenario planning.

There are six billion reasons why it is wrong for government IT projects to carry on regardless of the findings of these reviews - since that is the number of taxpayers' pounds due to be ploughed into public sector IT projects in the coming few years.

The Gateway Review process was hailed as a triumph of common sense when it was launched - and so it would be, if only the government would give the Office of Government Commerce, which runs the review, the power to affect change where it finds good cause.

If the government wants to bring to an end the sorts of public sector IT disasters that blighted its first term in office, it should ensure that the Gateways are able to halt bad practices and let good ones pass through. It is an open and shut case.
Read more on IT risk management