Don't look forward to the next big thing
Many of those in the IT industry who have been buffeted, bounced and bumped along the bottom of the worst growth downturn we have...
This Article Covers
RELATED TOPICS

Download this free guide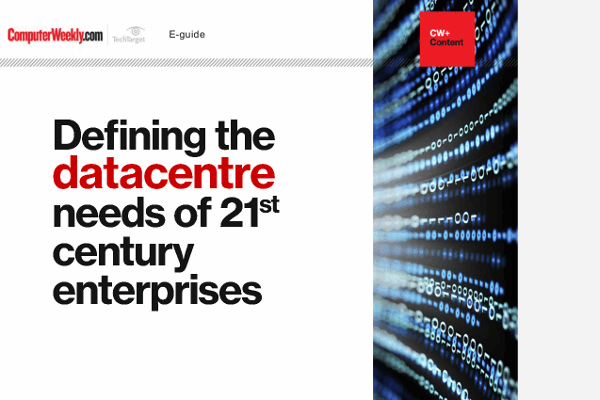 Defining the datacentre needs of 21st century enterprises
A collection of our most popular articles on datacentre management, including: Cloud vs. Colocation: Why both make sense for the enterprise right now; AWS at 10: How the cloud giant shook up enterprise IT and Life on the edge: The benefits of using micro datacenters
By submitting your email address, you agree to receive emails regarding relevant topic offers from TechTarget and its partners. You can withdraw your consent at any time. Contact TechTarget at 275 Grove Street, Newton, MA.
You also agree that your personal information may be transferred and processed in the United States, and that you have read and agree to the Terms of Use and the Privacy Policy.

Many of those in the IT industry who have been buffeted, bounced and bumped along the bottom of the worst growth downturn we have had, look to analysts and visionaries to predict a rosier future.

But that future does not have a lot to do with technology surprises. There are none. Technologically the future is clearly mapped out with Moore's law of exponential growth in capability still continuing for the foreseeable future.

Indeed, an article published in Computer Weekly 10 years ago held that all the technologies you would find in TV's Star Trek are actually possible except matter transportation, replication, and going faster than the speed of light.

The past 10 years has produced breathtaking, if predictable progress, but when we look back more closely to what we were saying in 1993 many of the ways we actually use or manage that potential have changed little.

Topics that made the headlines then such as: "Welfare smartcard idea slammed", "Users fail to make the most of mobile comms" or "MPs call for reform of Computer Misuse Act", still have a very contemporary ring.

As did an article published in April 1993 which examined the effectiveness of disaster recovery plans following the terrorist bomb attack that struck the World Trade Center in New York.

Neural and optical computing were both then touted as the great hopes of the future - but they are still as long a way off from routine application as ever.

Pundits no longer see a universal pervasive wave of technology to sweep in riches in the way that PCs did. Instead we can look more to a series of scattered mini-booms, resembling more the finance industry where a temporary hole opens in the heavens through which money pours.

Those with the flexibility and agility to get there before it closes will reap a short-lived golden harvest before the next hole opens up somewhere else.