Demand for Cobol skills on the rise
At a recent gathering of IT leaders, one IT director from a well-known insurance firm confessed he was facing a team skills...

Download this free guide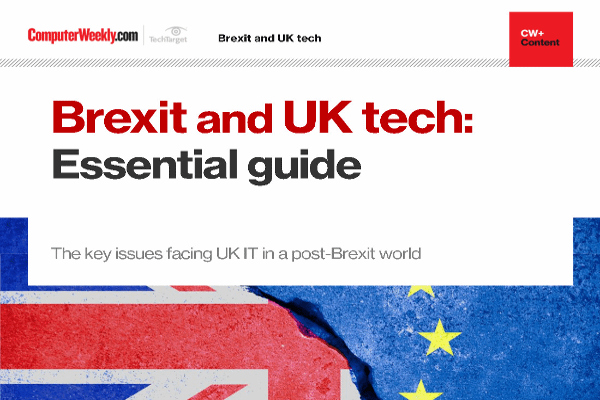 Brexit and UK tech: Essential guide
Find your way in the post-Brexit world and establish priorities in the face of uncertainty
By submitting your personal information, you agree that TechTarget and its partners may contact you regarding relevant content, products and special offers.
You also agree that your personal information may be transferred and processed in the United States, and that you have read and agree to the Terms of Use and the Privacy Policy.

At a recent gathering of IT leaders, one IT director from a well-known insurance firm confessed he was facing a team skills crisis.

Although he needed people who knew legacy systems, he found that his team of web developers and Java programmers were reluctant to learn older programming languages such as Cobol and RPG.

Despite predictions that it is only a matter of time before mainframe operating systems are eradicated from organisations, many companies, especially in the financial sector, are still benefiting from existing legacy assets.

One analyst recently estimated that there are 200 billion lines of Cobol in production worldwide.

With "saving costs" the mantra of the day, simply ripping out legacy systems is a lavish approach few have the luxury of pursuing. More IT directors are now looking to join the old with the new. They want to integrate systems written in Cobol with newer applications based around the latest technologies such as XML, .net and J2EE.

Firms such as Microfocus, which sells productivity aids for Cobol programmers, have predicted a rise in demand for developers who can work in multiple-language environments and straddle Cobol and J2EE.

Microfocus is working with universities in Eastern Europe to teach Cobol skills. With many legacy application programmers in the West nearing retirement, it believes organisations will turn to offshore providers to deliver low-cost application support.

This represents a volte-face from a few years ago when Java and web-based skills were all the rage, but it now seems that Cobol is cool again.

But for the dotcom generation of programmers brought up with whizzy websites and funky e-business applications, Cobol is a language of the past and a world they are reluctant to embrace despite the job opportunities it offers. Many would regard work in this area as a step backward.

So as the legacy world is snubbed by the new breed, older ITers who cut their teeth on Cobol may be in an ideal position to exploit this new found appetite for their skills.
Read more on IT technical skills