What does a world of connected machines look like? Of course it is almost impossible to predict. Connecting machines will lead to changed behaviours that then change the applications and so on.
Equally, it is easy to get carried away with visions of an "Internet" of connected machines. My prediction is that connected machines will just work better.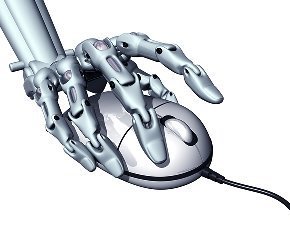 Washing machines will be better optimised for water hardness based on the location where they are deployed, can have new programs downloaded as new washing powders come onto the market and so on. Dustbins will be emptied when they are nearly full, not on a routine weekly cycle.
Meters will be read automatically. Software updates to cars will be delivered over the air and so the car will not need to be recalled so often. Finding a parking space will become simpler. Broken street lamps will be repaired quicker. Cracks will be spotted earlier in bridges with fewer failures or disruptions. Home devices will automatically connect to the correct home network with no need to enter the password into the fridge. And so on.
The world will be a better, less frustrating place to live in. Productivity will improve through less human intervention leading to growth.
Some of the key societal problems such as assisted living will be much ameliorated through sensors in the home and on the person. But in just the same way that we only notice street lamps when they don't work, we may hardly notice that we live in a world of connected machines. Indeed, that could be the ultimate aim of the connected world – we stop noticing the machines at all. 
Read more about the internet of things >>
William Webb,  board member at Cambridge Wireless, CEO Weightless SIG, President-Elect at the IET
Email Alerts
Register now to receive ComputerWeekly.com IT-related news, guides and more, delivered to your inbox.
By submitting your personal information, you agree to receive emails regarding relevant products and special offers from TechTarget and its partners. You also agree that your personal information may be transferred and processed in the United States, and that you have read and agree to the
Terms of Use
and the
Privacy Policy
.
This was first published in December 2013