Government chief scientific adviser: 'Don't trivialise the internet of things'
Government chief scientific adviser publishes report on the internet of things, making several policy recommendations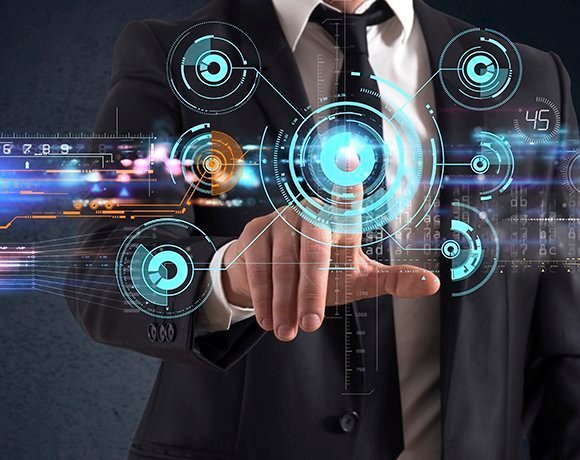 The government's chief scientific adviser, Mark Walport, has published a report on the internet of things (IoT), making a number of policy recommendations and warning against trivialising its importance to society.

Download this free guide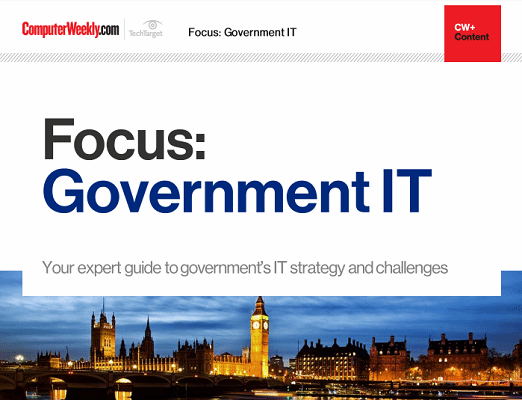 Government IT in post-Brexit Britain
Get an expert look at the government's ideas for a prosperous post-Brexit Britain as well as its ambitious 5G strategy. Features an interview with Sarah Wilkinson, chief data, digital and technology officer at the Home Office.
By submitting your personal information, you agree that TechTarget and its partners may contact you regarding relevant content, products and special offers.
You also agree that your personal information may be transferred and processed in the United States, and that you have read and agree to the Terms of Use and the Privacy Policy.
In the introduction to his report, Walport said there was a "danger of trivialising the importance of the internet of things through examples that are used to stereotype it – for example, the fridge that orders fresh milk".
Walport said IoT could have a much greater impact on society than the first digital revolution, with the potential to support "an extraordinary range of applications and economic opportunities".
However, he warned there will also be potential for significant challenges around security and privacy breaches, and it will be critical that scientists, programmers and entrepreneurs behave and act responsibly.
"Equally," wrote Walport, "policy makers can support responsible innovation and decide whether or how to legislate or regulate as necessary. Everyone involved in the IoT should be constantly scanning the horizon to anticipate and prevent, rather that deal with unforeseen consequences in retrospect."
With this in mind, Walport made several policy recommendations for the government to consider:
The report called for the government to foster and promote a clear aspiration and vision around the IoT, with the goal of making the UK a world leader in the field, enabling goods to be produced more imaginatively, services to be provided more effectively, and scarce resources to be used more efficiently. Walport said the government will need to take a leading role in delivering this vision.

The government should be prepared to take risks and be a lead customer for early-stage IoT projects, and should use its buying power to help define best practice and commission open standards-based, interoperable and secure solutions.

Currently, IoT applications and devices tend to use relatively small amounts of bandwidth, but as more come on-stream this may change. Walport called for the government to take note that existing networks may not be suitable for millions of sensors requiring low power to communicate a lot of very small data packets, and suggested the creation of a national lower-power wide area network (WAN) to supplement existing and future fibre networks. With this in mind, Walport said the government would need to develop a roadmap for IoT infrastructure with the aim of avoiding independent, fragmented and partial networks, damaging connectivity and resilience, and could consider selling licensed spectrum space to accommodate it.

If the IoT is to flourish, interoperability and open standards must be key considerations, said Walport, to guard against cyber crime and other security threats, and support energy efficiency. The government should take a proactive role in driving this development.

The government should foster a greater range of skills to support the development of the IoT, from well-trained installers to system architects and research scientists. Walport urged the government to implement more study of algorithms in the computer-programming curriculum, and to adjust the maths curriculum to build an emphasis on using calculation to solve problems.

The government should mandate that public bodies and regulated industries are publishing reliable machine-readable data through open-application programming interfaces, subject to data protection safeguards to foster more innovation.

The government should address the need for legislative change to address new challenges that may arise, such as the protection of personal data, or who is at fault in a car crash involving driverless, connected vehicles.

The government should work hard from the outset along with the Centre for Protection of National Infrastructure (CPNI) and the Communications and Electronics Security Group (CESG) to establish "security-by-default" on the IoT, and must play a lead role in the inevitable public debate over trust and security. It should also expand digital inclusion programmes to ensure the IoT does not widen the digital divide in the UK.

Finally, the government should create an IoT advisory board made up of private and public sector organisations, including bodies such as Tech City and the Digital Catapult, to foster a deeper culture of collaboration between government and industry and "maximse the efficiency and effectiveness" of the IoT.
More on the Internet of Things
Walport said the digital world would become embedded throughout the manufactured and engineered products on which society now depends.
"These products are the descendants of the manufactured goods from the first industrial revolution. The role of a small number of enlightened engineers and manufacturers in the UK in the creation of the industrial revolution is uncontested.
"Nearly three centuries later, in a very different world, there is the opportunity for our best educators, scientists, engineers, designers and manufacturers to collaborate to ensure the UK plays a leading role in the next industrial revolution," he said.
Prime minister David Cameron commented: "This is not the time to get carried away with potential. Delivering on this opportunity will require a lot more hard work, creativity and leadership."
"The UK government, working with business, the research community and the public, stands ready to provide it," he added.