Google encrypts Gmail to protect against NSA snooping
Google has announced it will always use an encrypted HTTPS connection when Gmail users check or send email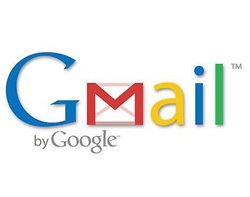 As it faces a lawsuit in California over potential privacy violations, Google has announced it will always use an encrypted HTTPS connection when Gmail users check or send email.

Download this free guide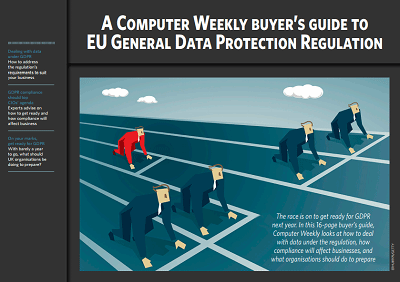 Computer Weekly's Buyer's Guide to GDPR
The race is on to get ready for GDPR next year. Computer Weekly looks at how to deal with data under the regulation, how compliance will affect businesses, and what organisations should do to prepare.
By submitting your personal information, you agree that TechTarget and its partners may contact you regarding relevant content, products and special offers.
You also agree that your personal information may be transferred and processed in the United States, and that you have read and agree to the Terms of Use and the Privacy Policy.
"The change means no one can listen in on your messages as they go back and forth between you and Gmail's servers – no matter if you're using public Wi-Fi or logging in from your computer, phone or tablet," the company said in a blog post.
Google is among the top technology companies that have been trying to clarify their position on sharing data ever since they were linked to the NSA's Prism internet surveillance programme.
Documents released by whistleblower Edward Snowden in July 2013 named nine technology firms as suppliers of data to Prism, but all have denied giving the NSA direct access to their systems.
Implying that Gmail is now protected from NSA spying, Google said every Gmail message sent or received will also be encrypted within Google.
"This ensures that your messages are safe not only when they move between you and Gmail's servers, but also as they move between Google's data centers – something we made a top priority after last summer's revelations," the company said.
The move is linked to reports that the NSA had been tapping the fiber-optic cables between big tech companies' data centers that typically carry unencrypted data, allowing for easy interception.
Security experts say the move should be effective as the HTTPS encryption method is currently uncrackable.
The Gmail encryption announcement comes just days after it emerged that nine plaintiffs accuse Google of breaching wiretap laws by scanning emails to deliver advertisements.
The group hopes to start a collective "class action" suit to gain financial compensation for Gmail users, reports the Guardian.
Google has described the accusations as "an attempt to criminalise ordinary business practices."
Read more about Prism and the NSA