Ofcom has forced BT to reduce the prices it charges internet service providers (ISPs) in rural areas, in a move expected to benefit three million homes and businesses with cheaper broadband access.
The price reduction will be 12% below inflation per year and will apply to services provided using BT's wholesale broadband network. The charge controls will come into force in August and follow proposals made earlier this year to force the telecoms giant to slash rural charges by up to 14.75%.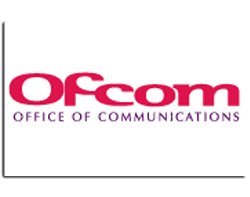 Rural areas affected by the move include parts of Scotland, Wales and Northern Ireland, south west England, Norfolk, Yorkshire, Cumbria, and Northumberland.
Ofcom expects these price cuts to generate more competition between retail ISPs and to lead to cheaper retail prices which will benefit consumers.
The regulator said the charge controls could improve broadband speeds in rural areas, as ISPs will be able to buy more capacity for their customers without increasing their costs.
Ofcom has also exempted ADSL2+ (asymmetric digital subscriber line) from the charges. ADSL turns an ordinary copper phone wire into a high-speed digital line, capable of delivering broadband speeds of up to 8Mbps. ADSL2+ is an upgrade of this technology and delivers speeds up to 24Mbps.
A spokesman from BT said the decision would marginally impact the company, with losses expected to be "in the low millions of pounds mark".
"Unlike many other providers, despite the higher costs involved, BT Retail's consumer broadband products have always been priced the same in rural areas as in urban areas. This ruling is therefore of more relevance to those ISPs who currently charge a supplement in rural areas," said BT in a statement.
Ovum lead analyst Matthew Howett said the move was good news for consumers in rural areas.
"Elsewhere in the country BT faces competition from a number of alternative operators who have unbundled the local loop. As a result of this competition, charge controls on BT have been relaxed in these areas. Exempting faster broadband speeds from the new charge controls should act to incentivise BT to invest in new technologies to deliver faster speeds which is set to further benefit consumers living in more rural areas, and helping to reduce the digital divide," Matthew Howett said.
According to Ofcom, 78% of UK households are now served by effective competition in mainly urban or densely populated areas, an increase of 9% compared to May 2008.
Recently Ofcom published interactive online maps of fixed broadband in the UK (see below). Ofcom's maps revealed large sections of the UK need investment in internet connectivity.
Email Alerts
Register now to receive ComputerWeekly.com IT-related news, guides and more, delivered to your inbox.
By submitting your personal information, you agree to receive emails regarding relevant products and special offers from TechTarget and its partners. You also agree that your personal information may be transferred and processed in the United States, and that you have read and agree to the
Terms of Use
and the
Privacy Policy
.