Flexible working rights to stretch business IT
The extension of the right to request flexible...
The extension of the right to request flexible workingto include parents of children up to 16 could lead to an extra 4.5 million people asking to work from home.

Download this free guide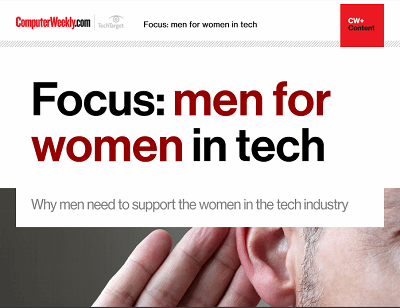 Men for women in tech
This guide showcases some of the men who are helping women to progress in the technology industry and the methods they are using to do so.
By submitting your personal information, you agree that TechTarget and its partners may contact you regarding relevant content, products and special offers.
You also agree that your personal information may be transferred and processed in the United States, and that you have read and agree to the Terms of Use and the Privacy Policy.
Today sees the introduction of rulesthatexpand the number of parents entitled to request flexible working. It was previously for parents of children up to the age of six or disabled children aged up to 18.
Businesses that grant flexible requests will have to ensure that the technology is in place to enable workers to be productive.
A spokesman at the Federation of Small Businesses said businesses will have to invest in technology to support an inevitable rise in flexible working. "More and more staff are proving they can be flexible and it is up to the employer to put the technology in place to accommodate this."
But he said that althoughthe organisation does not question the need for flexible working it thinks the timing could have been better. "We would have liked a pause until the economy picked up again."
Michael Calvert, UK general manager for Aastra, one of Europe's leading manufacturers of business telephone systems, said the regulations will cause problems for many businesses.
"Until now just 12%of the UK population has been equipped to work remotely, a figure which will now increase rapidly. However, most businesses are still unable to support flexible working practices, so workers will struggle to reap the full benefits," he added.
John Cridland, deputy director general at the CBI, said,"There is a potential problem with the extension of the policy because most firms can only agree to a certain number of staff working flexibly before it creates operational problems. Therefore, giving more people the right to request it could also mean more people being denied it, and could risk a first-come, first-served situation that is not ideal."
Read more on IT jobs and recruitment