SAP boosts ERP with Business Suite 7
SAP has unveiled a major update to its flagship enterprise...
SAP has unveiled a major update to its flagship enterprise resource planning (ERP) software with the release of the SAP Business Suite 7 in New York today.

Download this free guide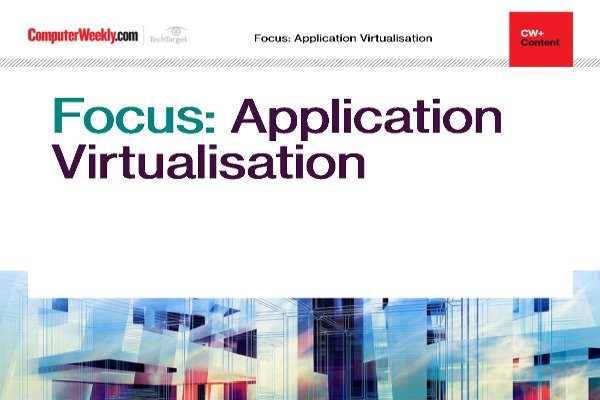 Focus: Application virtualisation
Read about how big companies are finding various ways to stop applications adversely affecting each other through application virtualisation.
By submitting your personal information, you agree that TechTarget and its partners may contact you regarding relevant content, products and special offers.
You also agree that your personal information may be transferred and processed in the United States, and that you have read and agree to the Terms of Use and the Privacy Policy.
In what the company described as the biggest day in its history, SAP unveiled Business Suite 7, a product suite the company claimed would be able to help users optimise their businesses, stay competitive and reduce total cost of ownership. Companies supporting the product launch include IBM, Wipro and Capgemini.
SAP co-CEO Léo Apotheker, said, "Many people have great IT infrastructure. There are only little things you can do at top line. But clearly every company will take a hard look at spending. IT spending will go down 3% this year. Companies review their IT projects and adjust them to the reality out there and look for faster return on investment. This does not mean companies do not spend."
Business Suite 7 includes what SAP calls value scenarios, which provides 30 optimised business processes using a modular service oriented architecture covering areas such as "superior customer value" or "product and service leadership". The company aims to provide these value scenarios business processes to help businesses run better.
Apotheker said businesses needed to make fact-based decisions during the difficult trading conditions companies now faced. "We need to understand what is happening out there. If you have the facts you can see the opportunities," he said.
Apotheker explained that SAP's strategy was to evolve enterprise computing support business networks, which would allow companies to collaborate in real-time. "SAP Business Suite 7 is a milestone, a keystone we will build on in the future. We have take the suite to a whole new level. It is the first time, we are synchronising releases across the entire product range, and allow flexible upgrades."
Read more on Business applications