Size does matter when it comes to security
SMBs are outspending their larger counterparts on security technology.
Company size has a direct bearing on security spending strategy according to a new survey from Forrester based on over 2,000 security decision makers at North American and European enterprises and small to medium sized businesses (SMBs) that found, pro rata, SMBs are outspending their larger counterparts on security technology.

Download this free guide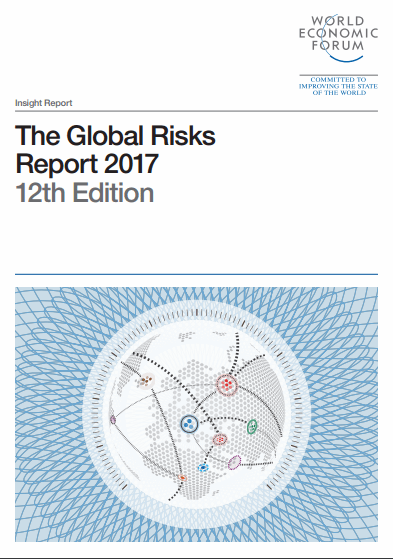 Global Risks Report 2017
Crisis patterns over the past decade have changed dramatically. 10 years ago elements such as civil war and oil prices were the top global risks to take into account. Now we see water crisis and extreme weather events taking control of keeping us up at night. Download this extremely insightful Global Risk 2017 assessment from the World Economic Forum to help prepare you for what you can't know.
By submitting your personal information, you agree that TechTarget and its partners may contact you regarding relevant content, products and special offers.
You also agree that your personal information may be transferred and processed in the United States, and that you have read and agree to the Terms of Use and the Privacy Policy.
In general, Forrester found the three top challenges facing IT security programs at all companies as being lack of budget, lack of in-house skills and workload issues.
But even though these were common problems, the way in which they were addressed depended on size. Specifically, where enterprises devote 7% of their IT budget on security technology, SMBs typically spend around 9%. Conversely enterprises are spending more on security staffing and less on security technology than SMBs. In addition, nearly two thirds of enterprise IT security programs have some degree of reporting, direct or indirect, outside of IT.
Furthermore, the survey identified a number of leading areas of focus for security programs such as the shoring up of protection of customer data and the building out of business continuity and disaster recovery capabilities, followed by compliance.
Eight in ten respondents indicated that data/mobile protection was an important or very important issue facing them in 2008 and 77% indicated business continuity/disaster recovery was important or very important.
In addition to differences related to company size, there were also specific geographic patterns of behaviour. European enterprises tended to view IT governance, risk, and compliance (GRC) initiatives as more challenging to them than do North American companies.
E-Handbook

E-Handbook

E-Handbook
Read more on IT for small and medium-sized enterprises (SME)