eSoft aims to address apps-based threats
New appliance designed to protect against Internet-borne malware, in addition to providing anti-spam, email filtering, web site filtering, IM and peer-to-peer (P2P) application control
Applications-based threats have become an increasing source of attack on all firms, but especially smaller organisations, and to combat these eSoft, a provider of integrated Internet security and content management solutions, has launched a Firewall/UTM appliance costing just over £500.

Download this free guide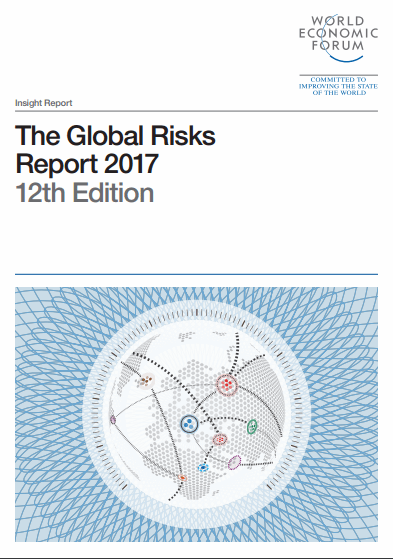 Global Risks Report 2017
Crisis patterns over the past decade have changed dramatically. 10 years ago elements such as civil war and oil prices were the top global risks to take into account. Now we see water crisis and extreme weather events taking control of keeping us up at night. Download this extremely insightful Global Risk 2017 assessment from the World Economic Forum to help prepare you for what you can't know.
By submitting your personal information, you agree that TechTarget and its partners may contact you regarding relevant content, products and special offers.
You also agree that your personal information may be transferred and processed in the United States, and that you have read and agree to the Terms of Use and the Privacy Policy.
Designed for networks of up to 25 users, the new InstaGate 404e is designed to protect organisations from Internet-borne malware, in addition to providing anti-spam, email filtering, web site filtering, IM and peer-to-peer (P2P) application control and secure IPSec VPN connectivity to remote sites and mobile workers.
Unlike most Firewall/UTM appliances on the market, the InstaGate 404e is designed to protect organisations from the latest threats brought on by Web 2.0, AJAX and other advanced application-layer technologies. This is enabled through eSoft's proprietary Bi-modal scanning technology, which features both proxy and packet-based scanning.
According to Scott Lukes, eSoft's vice president of marketing and product management, traditional Firewall/UTM devices tend to be packet-based, which means they do not have the capability to incorporate mail transfer agents (MTAs) into their devices, nor can they fully proxy for mail protocols like SMTP/POP3 or web protocols such as HTTP/HTTPS. He added, "As a result, these devices are not able to offer full services such as anti-spam or web content filtering. Instead, they tend to 'front-end' for external cloud-based services, which can add latency and open up additional security holes in the network."
InstaGate 404e Internet Security Gateway is available immediately and pricing starts at £518.
E-Handbook

E-Handbook

E-Handbook
Read more on IT for small and medium-sized enterprises (SME)