SMEs plagued by ROI and security fears
Small- and medium-sized businesses (SMBs) in Europe say security, a strong return on investment, and cost control are the three...
Small- and medium-sized businesses (SMBs) in Europe say security, a strong return on investment, and cost control are the three key challenges for their businesses.

Download this free guide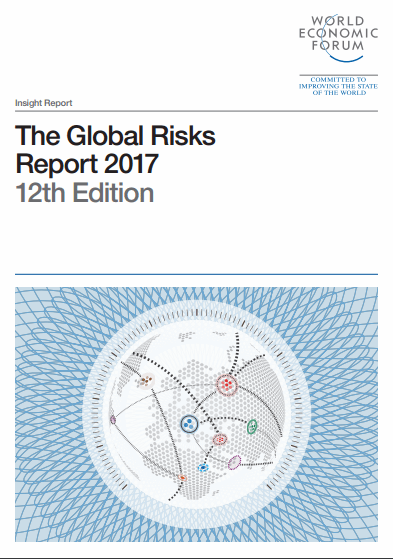 Global Risks Report 2017
Crisis patterns over the past decade have changed dramatically. 10 years ago elements such as civil war and oil prices were the top global risks to take into account. Now we see water crisis and extreme weather events taking control of keeping us up at night. Download this extremely insightful Global Risk 2017 assessment from the World Economic Forum to help prepare you for what you can't know.
By submitting your personal information, you agree that TechTarget and its partners may contact you regarding relevant content, products and special offers.
You also agree that your personal information may be transferred and processed in the United States, and that you have read and agree to the Terms of Use and the Privacy Policy.
HP-sponsored research carried out by Benchmark among 300 SMBs in the UK, France and Germany found that security was the main concern for SMBs, with 37% saying they were most concerned about it.
Security was followed by return on investment (27%) and cost control (22%). The focus varied by country, with security the biggest concern in Germany (56%), while return on investment was the priority in the UK (38%) and France (34%).
Around half of the companies surveyed had been exposed to security threats such as virus attacks over the past year. The perception of exposure to these threats was noticeably higher in the UK (64%) than in France (45%) or Germany (44%).
The increased use of online resources in the UK may account for the greater awareness of security risks here, said HP, explaining why 26% of UK SMBs polled expected to significantly increase spending on security measures over the coming year. This figure falls to 15% in France and just 4% in Germany.
"Security breaches cause significant disruption to businesses and in the case of SMBs, are among the critical factors as to whether firms are successful or not," said Terry Scerri, vice-president, HP European small and medium business.
Around 60% of respondents believed their business prospects are now better than last year. This proportion was notably higher in the UK (80%) than in France (46%) or Germany (45%).
The survey also confirmed there is a direct link between business prospects and the likelihood of hiring new staff. Once again the UK is the most optimistic market with 63% of companies likely to hire extra staff compared with 32% in France and 14% in Germany.
E-Handbook

E-Handbook

E-Handbook
Read more on IT for small and medium-sized enterprises (SME)