IBM lands Delta Lloyd outsourcing contract
IBM has secured an outsourcing contract with Dutch life assurance and pensions business Delta Lloyd Group. The seven-year deal is...
IBM has secured an outsourcing contract with Dutch life assurance and pensions business Delta Lloyd Group. The seven-year deal is worth around £135m.

Download this free guide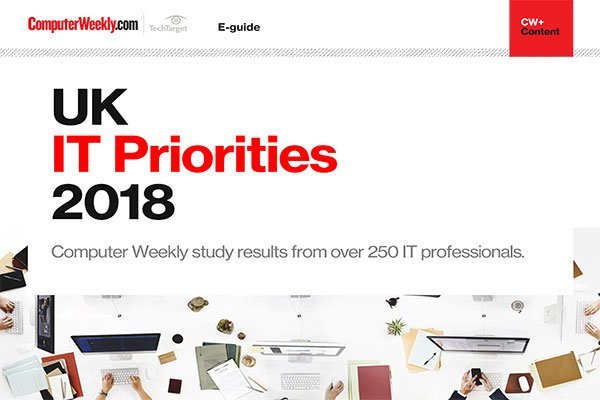 UK IT Priorities 2018 survey results
Download this e-guide to discover the results of our 2018 UK IT Priorities survey, where IT leaders shared with us what they are going to be investing in over the coming 12 months.
By submitting your personal information, you agree that TechTarget and its partners may contact you regarding relevant content, products and special offers.
You also agree that your personal information may be transferred and processed in the United States, and that you have read and agree to the Terms of Use and the Privacy Policy.
Around 150 employees from Delta Lloyd, which is owned by UK insurance company Aviva, will move over to IBM. The first of IBM's services for Delta Lloyd are expected to begin in the second half of the year.
IBM will run Delta Lloyd's IT helpdesk, and manage and develop the company's desktop IT environment, administering servers, corporate networks and PCs.
"We have two big IT departments within Delta Lloyd. IBM will take over the internal IT infrastructure, while we will continue to operate the IT system that is more related to our financial products," said Delta Lloyd spokeswoman Janneke Dijkstra.
The company has no plans to outsource that portion of its IT system to IBM or any other company.
Delta Lloyd began looking into outsourcing part of its operations two years ago.
"We looked at all sorts of companies as this is really a new process for us," said Dijkstra. "IBM was really the best deal overall." She declined to say which other companies had made it onto Delta Lloyd's shortlist.
Delta Lloyd and IBM have worked together in the past on a smaller scale. In 2000 IBM provided a storage area network to create more flexible disc-space capacity for euro conversion and Lotus Notes expansion.
European companies are, increasingly, turning their IT operations over to large US corporations such as IBM, Hewlett-Packard and Electronic Data Systems.
"It is an interesting time in the outsourcing industry, where you have massive companies, like IBM, that dwarf their customers," said LogicaCMG outsourcing strategist Kirk Smith.
"Companies in Europe realise they have to exist in a global economy, and in doing so are turning to outsourcing," he added. "The large companies like IBM and HP are appealing because they are well-known brands with a global reach."
Across Europe, businesses are outsourcing departments from IT to human resources as well as finance and accounting. "It's now really getting to the heart of business," Smith said.
Last month, Nokia granted IBM a five-year global IT outsourcing deal valued at £135m. IBM will handle Nokia's IT helpdesk operations as well as manage and develop the company's desktop IT environment.
Other recent outsourcing deals for IBM include an eight-year management and maintenance IT infrastructure agreement with Michelin, which covers its North American and European operations, signed in December and valued at £676m.
Last July, Swiss power and automation technologies company ABB Asea Brown Boveri hired IBM to take over 90% of the company's IT infrastructure in a billion-dollar outsourcing deal.
Smaller, European-based companies, such as LogicaCMG, are networking with other companies which also provide specialised service and jointly bidding on projects.
"In some cases, we obtain contracts from the IBMs and HPs of the market to provide specialised service but, increasingly, a number of different service providers with specialised services are collaborating together and winning contracts over the big players," said Smith.
Delta Lloyd said it had considered outsourcing to a network of smaller companies before deciding to contract the work to IBM.
Laura Rohde writes for IDG News Service
Read more on IT outsourcing