Transmeta unveils Efficeon mobile processor
Transmeta has unveiled the TM8000 Efficeon processor at the Microprocessor Forum (MPF) in San Jose, California.
This Article Covers
RELATED TOPICS
Transmeta has unveiled the TM8000 Efficeon processor at the Microprocessor Forum (MPF) in San Jose, California.
Efficeon is the next generation of Transmeta's TM5800 Crusoe processor, which received much critical praise when it was introduced in 2000, but not many notebook designers selected the chip outside of the Japanese market.

Download this free guide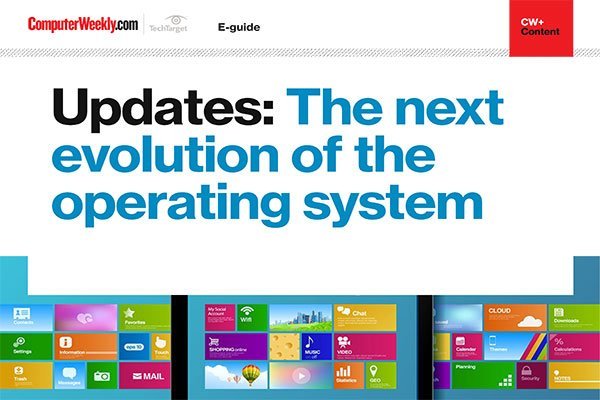 Software Updates: Our latest e-guide is available for your device. Download now?
See how operating systems are evolving with the help of continuous updates and learn about how the Spectre and Meltdown microprocessor flaws have led to improved, more secure processors being released and how Microsoft is evolving its Windows desktop operating system.
By submitting your personal information, you agree that TechTarget and its partners may contact you regarding relevant content, products and special offers.
You also agree that your personal information may be transferred and processed in the United States, and that you have read and agree to the Terms of Use and the Privacy Policy.
"Crusoe was not as responsive as customers would have liked," said John Heinlein, director of systems marketing for Transmeta. Efficeon adds the performance those customers were looking for, and delivers a better balance of performance and power consumption than Crusoe.
"They've incorporated a number of significant improvements [into Efficeon]. They looked at the original design, and addressed a number of deficiencies," said Kevin Krewell, senior editor of the Microprocessor Report, sponsors of the MPF.
Efficeon will be released at clock speeds ranging from 1GHz to 1.2GHz with 1M bytes of Level 2 cache, said Art Swift, director of marketing for Transmeta. The company is shipping samples to its customers and expects to ship the processor in volume later this year, he said.
Pricing information has not been finalised, but the chip is expected to cost around $100 in quantities of 1,000 units.
With the improvements, Efficeon will deliver 50% more performance than Crusoe at the same clock speed, Transmeta said.
Like Crusoe, Efficeon will be targeted at ultraportable notebooks and Tablet PCs. The performance gains will allow the chip to compete with Intel for more designs in the thin-and-light category, or notebooks with 12in and 14in displays.
Tom Krazit writes for IDG News Service