Microsoft targets mobile users with second Exchange 2003 beta
Microsoft has released another test version of an upgrade of its Exchange messaging and information management server software,...
This Article Covers
RELATED TOPICS

Download this free guide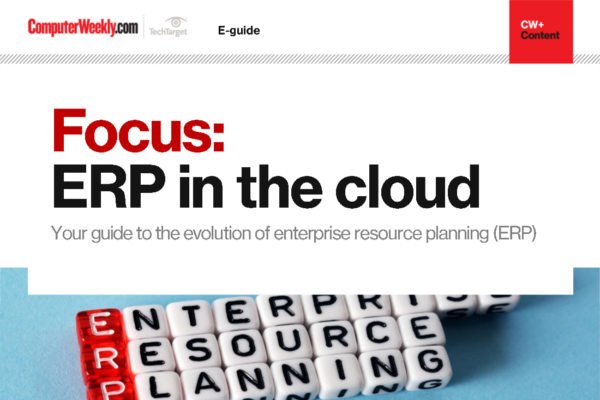 Are you keeping up with the ERP evolution?
Read about the new best practices for the ERP systems and how to tackle the growth of ERP integrations.
By submitting your personal information, you agree that TechTarget and its partners may contact you regarding relevant content, products and special offers.
You also agree that your personal information may be transferred and processed in the United States, and that you have read and agree to the Terms of Use and the Privacy Policy.

Microsoft has released another test version of an upgrade of its Exchange messaging and information management server software, to enhance access to e-mail by mobile users.



The software, previously known as Titanium, will be released as Exchange Server 2003 and is due to make its commercial debut halfway through the year.

The new version of Exchange was first announced last July and surprised customers and analysts who had expected the next upgrade to be the long-discussed .net-based software package codenamed Kodiak.

However, Kodiak has been delayed and Titanium will be based on the same code as Exchange 2000.

Nevertheless, Microsoft has squeezed a number of enhancements into Titanium, which will ship around the same time as version 11 of the company's Outlook desktop software.

Microsoft said the combination would enhance the way users manage e-mail and other business information.

Exchange Server 2003 is being designed so that users can access e-mail even when there is a patchy connection to the Internet. Microsoft is improving the method for synchronising data on an Exchange server and a client device so that users can work from a cached mode and access an up-to-date local copy of their mailbox.

The latest version of Exchange includes support for wireless access to e-mail via Outlook Mobile Access and provides support for mobile devices that make use of cHTML (Compact Hypertext Markup Language), WAP 2.0 (Wireless Application Protocol) and NTT DoCoMo's iMode technology.

The protocol used to communicate between Outlook and Exchange, called MAPI (Mail Application Programming Interface), has also been enhanced. Microsoft said it would improve e-mail performance by reducing the amount of network traffic between the client and the server.

Another enhancement allows users to access their Exchange server using MAPI from a remote location over a secured HTTP (Hypertext Transfer Protocol) connection, and is expected to be used as an alternative to a VPN (Virtual Private Network) connection.

Titanium has also been deployed internally at the company. In Europe, Microsoft is using Exchange Server 2003 to consolidate nine Exchange sites into a single site, it said.

Developers can download the second beta release of Exchange Server 2003 or order it on a CD online at www.microsoft.com/exchange/evaluation/ti/.
Read more on Business applications