ICANN starts reform process
The board of directors of the Internet Corporation for Assigned Names and Numbers (ICANN) met in Amsterdam yesterday to give its...

Download this free guide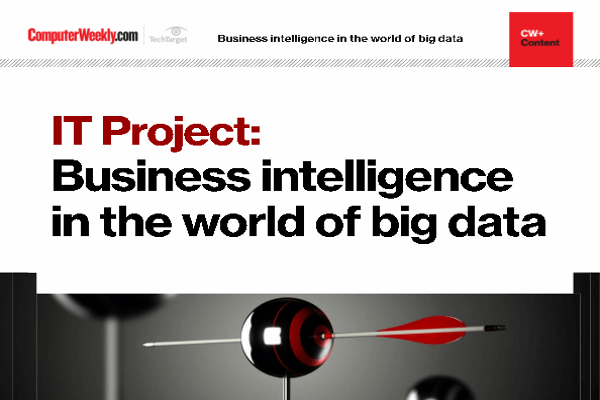 "Business intelligence is very much a priority for corporate IT"
Find out why business intelligence remains on top of 2016/2017 IT priorities and get access to some great case studies
By submitting your personal information, you agree that TechTarget and its partners may contact you regarding relevant content, products and special offers.
You also agree that your personal information may be transferred and processed in the United States, and that you have read and agree to the Terms of Use and the Privacy Policy.

The board of directors of the Internet Corporation for Assigned Names and Numbers (ICANN) met in Amsterdam yesterday to give its final approval on a plan for the governing body's overhaul.



The approval should end years of discussion about the functioning of ICANN and allow the governing body to do the work it was created to do, oversee the Internet's name space.

"We are on our way to a new organisation of ICANN," Vinton Cerf, chairman of ICANN's board of directors, said. "I think it represents a major step forward."

Plans for the organisation's restructuring have been discussed and amended over the past year at ICANN meetings in Bucharest and Shanghai. Before that, ICANN's efficiency, or lack thereof, was subject of many debates.

"Finally we once again had a discussion about what ICANN is about and not about ICANN restructuring," said Hans Kraaijenbrink, one of ICANN's initial nine directors appointed in 1998 when the organisation was formed by the US government.

As part of the overhaul plan, ICANN will restructure its board of directors, which will be reduced from 19 to 15 members, and create an ombudsman's office.

Under the new structure, one of the existing three supporting organisations is replaced and one is renamed. The supporting organisations will each provide two board members, with eight others to be selected by a special committee. The president and chief executive officer is the fifteenth member.

The reform of ICANN might seem in the home stretch, but a lot of work still has to be done, especially on relationships with the national domain name registries, according to president and CEO Stuart Lynn.

"I feel that the trajectory is right, but this is going to be a long and slow trust-building process. There are a lot of different views," he said. Nevertheless, ICANN representatives said the restructuering should be done in the first half of next year, including a new board of directors.

Another issue facing ICANN is finding a replacement for Lynn, who has said he will leave the organization in March. Members of ICANN's executive search committee have been working on a shortlist of candidates.
E-Handbook

E-Handbook

E-Handbook