Sun hails open-source meta data repository
Sun Microsystems has announced that it has contributed meta data repository modules to the NetBeans open source development...
This Article Covers
RELATED TOPICS

Download this free guide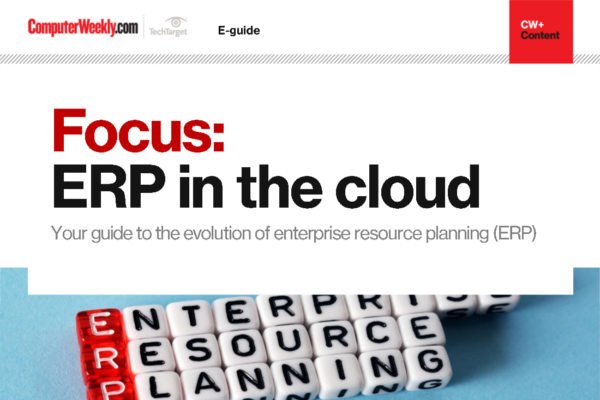 Are you keeping up with the ERP evolution?
Read about the new best practices for the ERP systems and how to tackle the growth of ERP integrations.
By submitting your personal information, you agree that TechTarget and its partners may contact you regarding relevant content, products and special offers.
You also agree that your personal information may be transferred and processed in the United States, and that you have read and agree to the Terms of Use and the Privacy Policy.

Sun Microsystems has announced that it has contributed meta data repository modules to the NetBeans open source development project as part of the Object Management Group's Model Driven Architecture (MDA) effort.



The repository can, for example, assist in the development of Web services applications by enabling developers to quickly locate objects to be fitted with SOAP interfaces, according to Sun. CORBA and other infrastructure standards also can be supported.

The NetBeans open source project is a Java-based effort that is being positioned as a compliant solution for the MDA specification.

The OMG MDA is designed to protect software investments by providing a framework in which application infrastructure components, such as databases and programming languages, can be changed without requiring enterprises to change their underlying application architecture.

A meta data repository, which can hold information about programming objects so they can be reused, is critical to supporting the MDA, said Drew Engstrom, product line manager for Sun's ONE Studio tools. "When an organisation is doing object-based development, typically you end up with a library of hundreds of objects," Engstrom added.

The meta data repository is expected to be included in an upcoming version of the NetBeans integrated development environment (IDE), to be known as build 4.0, in six to eight months, according to Engstrom.

The MDA implements OMG's Meta Object Facility, an abstract language for describing meta models, and integrates it into the NetBeans IDE. Sun donated NetBeans to the open source community two years ago, Engstrom said.

"This is the first time I've seen Model Driven Architecture tools that are available in open source," said Richard Soley, OMG chairman. This will mean developers can have the source code free, he added.

Other companies that have submitted MDAs include IBM, with WebSphere, and Rational Software, with XDE, Soley said.

NetBeans provides a common platform for Java tools and supports the Linux, Solaris and Windows operating systems, according to Sun.
Read more on Business applications