Government strikes sharp software deal
The success of the Government's software licensing negotiations with three of the world's major suppliers will become apparent...
This Article Covers
RELATED TOPICS

Download this free guide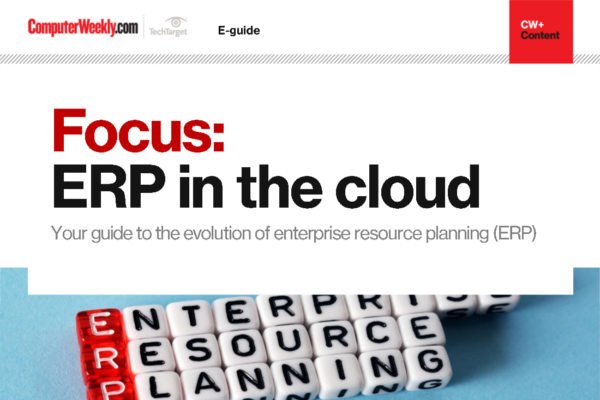 Are you keeping up with the ERP evolution?
Read about the new best practices for the ERP systems and how to tackle the growth of ERP integrations.

By submitting your personal information, you agree that TechTarget and its partners may contact you regarding relevant content, products and special offers.

You also agree that your personal information may be transferred and processed in the United States, and that you have read and agree to the Terms of Use and the Privacy Policy.

The success of the Government's software licensing negotiations with three of the world's major suppliers will become apparent over the next few months.



Bob Griffith, national secretary for the Society of Information Technology Management (Socitm), said, "We will be able to measure the success of this over the next three months in terms of how many local authorities take it up."

The three-year agreements with Microsoft, Sun Microsystems and IBM/Lotus represent the first UK public sector-wide software licensing deal. Office of Government Commerce (OGC) officials said the agreements, which cover IBM's Lotus Smartsuite, Sun's Star Office and Microsoft Office and Windows products, are likely to save £100m over the next three years - enough to build a major hospital.

Peter Gershon, chief executive of the OGC, described the move as a breakthrough in procurement. He said, "What we have done, in essence, is aggregate our demand across the whole of the UK public sector." This provides greater choice in the marketplace and better value for money for public sector customers, he added.

In a collaboration which could set an important precedent for future deals, the public sector negotiating team included representatives of the OGC, Socitm and the head of Inland Revenue procurement.

The NHS, the Ministry of Defence, and many other government and local authority departments which have already signed agreements with Microsoft under its new licensing arrangements will be able to transfer to the new deal.

The OGC has exerted considerable pressure during its negotiations with Microsoft over the past few months, including warning the company that it was considering fall-back options that need not include Microsoft products if no deal could be reached.

The announcement of agreements with IBM and Sun, however, have taken many public sector IT professionals by surprise. Nonetheless, a number of public sector organisations are already expressing an interest in finding out more about what the deals can offer them.

The OGC deal in a nutshell

Office of Government Commerce signs public sector-wide software licensing deals with Microsoft, IBM/Lotus and Sun Microsystems


Officials estimate that the deals could save £100m over the next three years


Microsoft deal available to all areas of public sector except for regulated industries and utilities, the BBC and Consignia.
Read more on Business applications