Meeting to set e-mail code
The Government's Information Commission will this week send out invitations to a Privacy at Work conference aimed at thrashing...

Download this free guide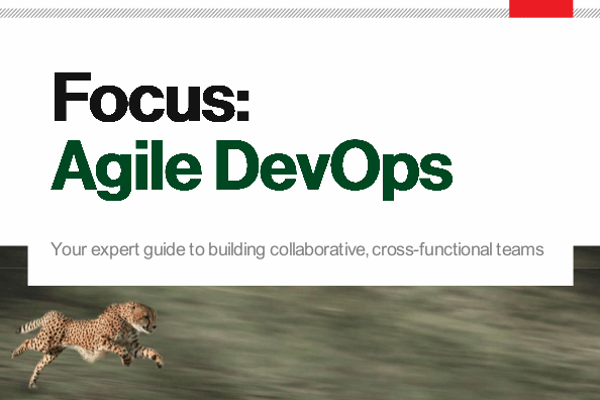 How can your business benefit from DevOps?
Let's take a look at six of the development practices that Disciplined Agile Delivery recommends for disciplined DevOps teams.
By submitting your personal information, you agree that TechTarget and its partners may contact you regarding relevant content, products and special offers.
You also agree that your personal information may be transferred and processed in the United States, and that you have read and agree to the Terms of Use and the Privacy Policy.

The Government's Information Commission will this week send out invitations to a Privacy at Work conference aimed at thrashing out a workplace e-mail privacy code.



The conference aims to produce a code that will steer a course between the Regulation of Investigatory Powers Act, which permits e-mail monitoring by employers, and the Human Rights and the Data Protection acts, which protect individuals' rights to privacy.

The Information Commission has already come under fire for delays in publishing a code.

The conference will take place on 28 June in Manchester but the final formula will not be published until the end of the year.

After consulting on a draft code earlier this year, the Information Commission decided it needed more input from employees. About 90% of initial responses came from employers and organisations.

Employers argue that they need to monitor e-mail and Internet use to avoid distributing defamatory, pornographic or offensive material for which they could be liable in law.

The slow progress has led to accusations that the absence of guidelines has created confusion as to the extent of employers' powers to monitor staff in the workplace.

Iain Bourne, strategic policy manager at the Information Commission, said, "It is often useful to get people together so that a debate can develop in a way that e-mail doesn't always allow.

"If we can form a consensus we will end up with a better product.

"But if standards aren't set, new technology makes it easier to intrude on workers' lives in a way that is disproportionate to the need to monitor what goes on in the workplace," Bourne said.

Nigel Hickson, head of e-business at the Confederation of British Industry, said, "If employers have no rights to monitor the content of messages sent in a business environment, then it is likely that employees will be refused access to systems for private purposes at work."

"The majority of staff arrange to see people for a drink using the company telephone or e-mail system. One of the implications is that people who work will have to go off premises to an Internet cafe instead. Is that what we really want?"


Lisa Kelly
Read more on Operating systems software