Lloyds' offshoring skills concerns point to industry-wide problem
Concerns are growing that the UK could be left with a shortage of IT skills at all levels if it continues to send development work overseas.
Concerns are growing that the UK could be left with a shortage of IT skills at all levels if it continues to send development work overseas.
Leaked documents reveal that Lloyds TSB management has expressed concerns internally that the increasing use of offshore IT services is diminishing the IT department's ability to service critical systems.

Download this free guide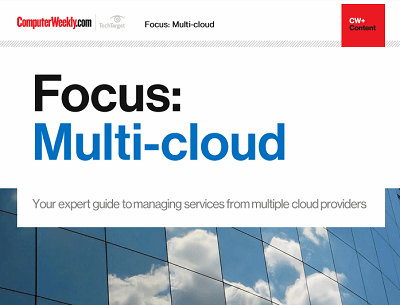 Mixing and matching your cloud options
Many IT leaders are increasingly coming round to the idea that sourcing services from one or more providers might be the best way to go. From a cost and resiliency perspective, some workloads might work better in one cloud over another. Or a certain provider might boast some functionality that suits a particular process the enterprise is looking to implement, but falls short in other areas, prompting the company to adopt a mix-and-match procurement strategy. Join us as Computer Weekly takes a closer look at the multi-cloud approach and what providers are doing to capitalise on the trend.
By submitting your personal information, you agree that TechTarget and its partners may contact you regarding relevant content, products and special offers.
You also agree that your personal information may be transferred and processed in the United States, and that you have read and agree to the Terms of Use and the Privacy Policy.
The documents, disclosed by the Daily Mail, revealed that managers at Lloyds TSB are concerned about knowledge gaps of some computer specialists. Another document referred to the inability of suppliers hiring from the sub-continent to provide the bank with system designers with the necessary skills to perform their jobs properly.
"If you ask any of the IT staff at Lloyds they will always say there is a lot of time wasted completing work because offshore workers don't have the right knowledge," says Steve Tatlow, assistant general secretary at the Lloyds TSB Group union.
Charles McLachlan, director at consultancy Amsphere and visiting professor at the UCL, says because UK companies outsource a lot of the software development, companies are creating a shortage of IT workers at higher levels as well.
Future business IT leaders will not have the right skills unless they are involved in development in their career early on.
"Many people in charge of buying IT systems come from a background and have run them themselves," he says. "The offshoring of software development is leading to skills shortages at all levels of IT."
McLachlan says the ability for UK businesses to develop and manage systems will be lost over time through offshoring.
Alan Pollard, president at the British Computer Society, says it is an "age-old problem" and one of the arguments used against offshoring.
"We are into the second and third generations of outsourcing and some organisations have fared badly out of it [in terms of losing in house skills]."
He says some organisations have been sensible and retained in-house capability but the pressure to cut costs makes this difficult.
Read more on IT outsourcing