How to succeed at ERP projects
Many of the billions of dollars invested in enterprise resource planning systems have been wasted, according to researchers writing in the Sloan Management Review.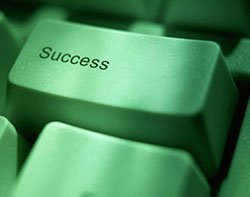 This Article Covers
RELATED TOPICS
Many of the billions of dollars invested in enterprise resource planning systems have been wasted, according to researchers writing in the Sloan Management Review.

Download this free guide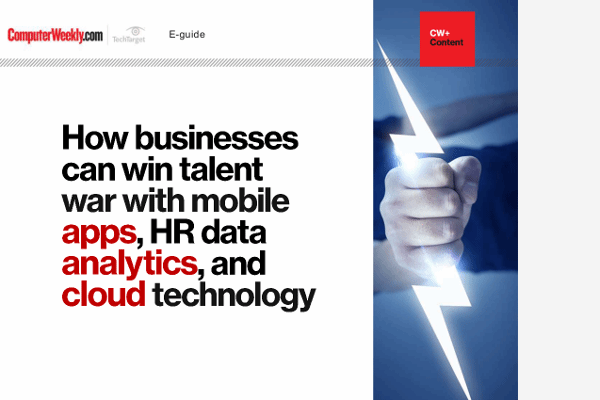 How businesses can win talent war with mobile apps, HR data analytics and cloud technology
Latest articles on HR best practices: mobile apps disrupting the annual staff appraisals; reasons for and against open-source software; and Rolls-Royce case study.
By submitting your email address, you agree to receive emails regarding relevant topic offers from TechTarget and its partners. You can withdraw your consent at any time. Contact TechTarget at 275 Grove Street, Newton, MA.
You also agree that your personal information may be transferred and processed in the United States, and that you have read and agree to the Terms of Use and the Privacy Policy.

Albert Segars and Dave Chatterjee say the return on investment graph of most enterprise resource planning (ERP) investments has a W shape rather than the more desirable hockey stick.
How to improve your organisation's ERP results >>
"After studying dozens of these projects over six years, we concluded that executives need to think more broadly if they want enterprise resource planning to pay off," Segars and Chatterjee said.
"Too many executives see ERP solely as a technology project, believing all they must do is buy a new software system and inefficiencies will magically disappear. It's no surprise that it doesn't work that way. Instead, they need to treat ERP as a transformation effort that involves three areas of their business: processes, technology and spending," they said.
Cut waste and duplication
They found redesigning business processes is usually the most expensive part of an ERP project. This was because many companies, especially those that have expanded via mergers and acquisitions, were organised along lines of business. Each operated as a separate entity with its own people, technologies and ways of working.
"It is critical for executives to identify and create a core group of activities that can be shared across all divisions to cut waste and duplication," Segars and Chatterjee said. These included recruiting, human resources, customer service and procurement.
Improve your organisation's ERP results
Albert Segars and Dave Chatterjee said the best way to improve ERP results was to marry new ways of working with new technology. They offered five ways of improving results from ERP projects, based on their research. These were:
Create a common language. Segars and Chatterjee suggest framing the project as an organisational transformation, not an IT project. "Make sure everyone understands the nature and goals of the ERP initiative, particularly in the early stages. Many companies battle their own history and legacy of past success in driving change," they said.
Apply the 80/20 rule. Executives should focus on transforming the business activities that matter most to the organisation. "Many of the companies in our study turned their ERP projects around only after recognising that 80% of their business was driven by 20% of their business processes," Segars and Chatterjee said.
Keep the best of the old, discard the worst of the new. Don't change things just for the sake of changing them: "Preserve the activities and technologies that set your organisation apart and that customers like. Embrace only "new" things that will help move your business forward," they said.
Develop enterprise metrics. They say it is vital to measure the performance of the organisation as a whole to see whether ERP is working. "Finding improvement in certain business units doesn't necessarily mean the organisation has become more efficient overall," Chatterjee and Segars warn.
Plan for the long haul. Executives should say the ERP effort is a long-term project, not a quick fix. "ERP is a long, arduous and expensive process, but when executed properly, the potential payback is great," they said.
Read more on Business applications