Microsoft loses appeal on Office XML patent dispute with i4i
Microsoft has lost an appeal...
Microsoft has lost an appeal in its dispute with i4i over XML support in Office 2003/2007, following a decision by the US Court of Appeals for the Federal Circuit.

Download this free guide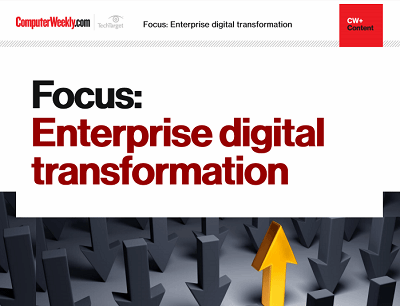 Are you digital to the transformation?
Digital transformation - the buzzword that we can't get away from. Enterprises need to accelerate their digital transformation journeys to avoid being left behind in an increasingly digital world. It's not an easy feat, but one that can be costly to get wrong. Join us as Computer Weekly takes a look at how businesses can stay on track through collaboration, innovation, and listening to user needs.
By submitting your personal information, you agree that TechTarget and its partners may contact you regarding relevant content, products and special offers.
You also agree that your personal information may be transferred and processed in the United States, and that you have read and agree to the Terms of Use and the Privacy Policy.
Loudon Owen, Chairman of i4i, said, "The appeals court has again upheld the lower court's decision in its entirety. In addition, it issued a more detailed analysis in concerning the finding of willfulness in this case. The determination is that Microsoft willfully infringed i4i's patent stands."
In an earlier hearing on 11 August 2009, the Honorable Judge Leonard Davis ruled in favour of i4i and found that Microsoft had willfully infringed i4i's US Patent No. 5,787,449.
Microsoft was forced to issue a 12.3Mbyte patch for Office 2007 to comply with a US court order banning the use of custom tagging after 10 January 2010.
Microsoft has now lost its appeal against this ruling.
The Court of Appeals is still considering a petition by Microsoft.
Read more on Operating systems software