BT ramps up fibre roll-out
BT will upgrade 69 new telephone exchanges to support fibre...
BT will upgrade 69 new telephone exchanges to support fibre infrastructure by next summer as it speeds up its £1.5bn spending plan to provide super-fast broadband to 40% of UK properties by 2012.

Download this free guide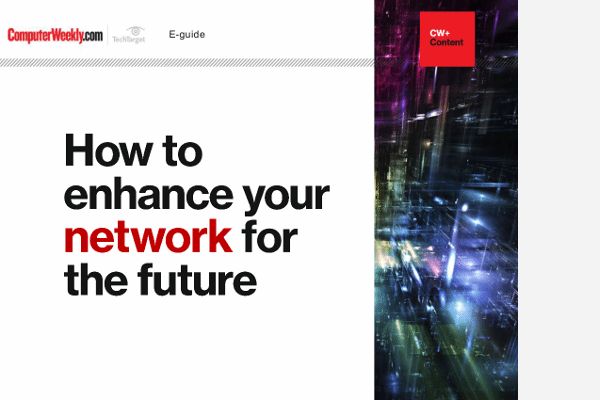 How to enhance your network for the future
Latest on networking developments and directions: NFV, self-optimising networks and IoT enabled smart cities
By submitting your email address, you agree to receive emails regarding relevant topic offers from TechTarget and its partners. You can withdraw your consent at any time. Contact TechTarget at 275 Grove Street, Newton, MA.
You also agree that your personal information may be transferred and processed in the United States, and that you have read and agree to the Terms of Use and the Privacy Policy.

The exchanges are clustered around several high-population areas of the country, with Essex, South-East London, County Durham, Greater Manchester, South Wales and the West Midlands all in line for upgrades.
"Fibre is the future so we're speeding up the pace of our plans. We had aimed to get fibre to half a million homes by next March, but we're now being far more ambitious," said Steve Robertson, CEO of BT Openreach.
Two pilot locations, Muswell Hill in North London and Whitchurch in South Wales, went live earlier in the week.
However, BT has come under fire for deploying FTTC (fibre to the cabinet) in the majority of its upgrades. FTTC uses fibre-optic cable between the exchange to the street cabinet, with the so-called 'last mile' being run over copper wire. BT says this supports broadband speeds of up to 40Mb/s, potentially up to 60Mb/s.
The alternative to FTTC, FTTP (fibre to the premise), which replaces the entire connection all the way to the customer's property with fibre, allowing speeds of upwards of 100Mb/s.
A version of this story originally appeared on Microscope.