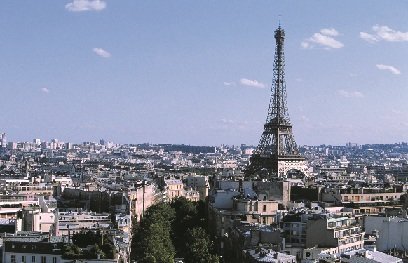 In this Steria supplier profile you will find a special nine page report from Computer Weekly analysing the challenges facing Steria, along with figures about its financial performance, the services it offers, its place in the market and what the future may hold for the supplier.
You will also find up to date news and tips on Steria in addition to further Steria resources and whitepapers from TechTarget's research library.
Overview of Steria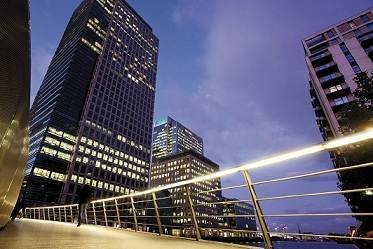 Groupe Steria (Steria) is a medium-sized European computer services company.
Founded in 1969, Steria, whose headquarters are in France, makes most of its money in the UK, followed by France and Germany. In the UK, it is best known for its work in the public sector – running back-office services including finance, human resources and procurement. Customers include the NHS and Cleveland Police Authority.
Steria's revenue in 2011 was €1.7bn – up 3.2% from the previous year. Things continued to pick up in the first quarter of 2012. Revenue increased by 6% compared with the same period a year earlier due to strong growth in France and an improvement in the UK.
By service line, Steria makes most money from consulting and system integration (42% of total revenue in 2011), followed by IT infrastructure management (30%), application management (19%) and business process outsourcing (9%). Steria has offices in Europe, India, North Africa and SE Asia. Some 21% of Steria's capital is owned by its employees. Steria is listed on the Euronext Paris market.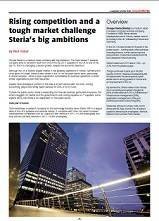 This special nine-page report from Computer Weekly analyses the challenges facing Steria, its financial performance, the services it offers, its place in the IT market and its future strategy. Packed with graphs and diagrams, the report is essential reading for any organisation already working with, or thinking of working with, Steria.
See all research from ComputerWeekly.com
Key Facts about Steria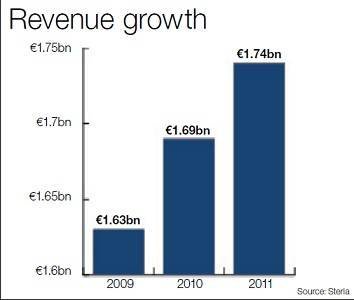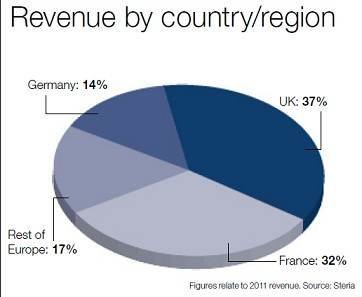 • Employees: 20,000
• Revenue: €1.7bn (2011)
• Market cap: €334m (approx)
Steria Limited
Three Cherry Trees Lane
Hemel Hempstead
Hertfordshire
HP2 7AH
Key Steria markets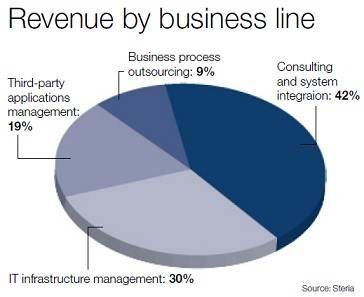 • Banking
• Defence
• Energy utilities
• Government
• Healthcare
• Homeland security
• Insurance
• Media
• Retail
• Telecommunications
• Transport
• Cross industry
Steria key customers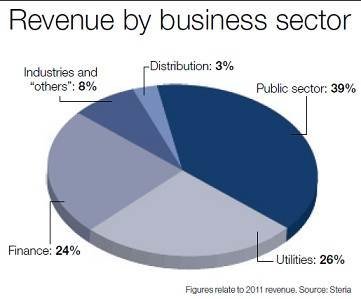 • NHS
• Cleveland Police Authority
• Ministry of Justice
• BBC
• BT
• Whitbread
• Local councils: Welwyn Hatfield, London Borough of Bexley
Steria case study
• NHS Shared Business Services (NHS SBS) works with 40% of NHS Trusts. The organisation is a joint venture between Steria and the NHS, which provides business services such as finance and accounting, payroll and family health services.
• It was established in 2005 to help NHS Trusts streamline back-office functions and improve efficiency, enabling key staff to focus on frontline care.
• More than 1,400 people work for the joint venture, which processes more than 4.5 million transactions per year.
• According to Steria, NHS SBS has achieved "operational efficiencies and real cost savings of between 20 and 40%."
• The joint venture believes it can save the NHS more than £3bn over the next five years.
Read more Steria case studies
Steria services
• Consulting
• System integration
• Applications management
• Business process outsourcing
• Enterprise information management
• Infrastructure management
• Open source
• Oracle
• Testing and quality assurance
• SAP
• Security
• Steria cloud
• Sustainability
More about Steria services
Key executives at Steria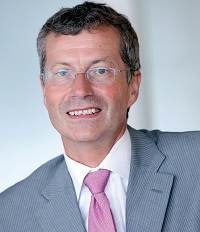 • François Enaud, group chairman and chief executive officer (CEO) Enaud joined Steria in 1983 as an engineer in the banking sector. He then became quality manager, transport division manager, telecoms division manager and CEO of Steria (in 1998).
• John Torrie, UK and Spain chief executive officer Torrie joined Steria in 2002 as CEO with responsibility for all UK operations. He is CEO for Steria's UK and Spain operations, and line manager for the heads of business in Steria's government, commercial, financial services, defence, public authorities group, Ireland, and NHS shared business services sectors.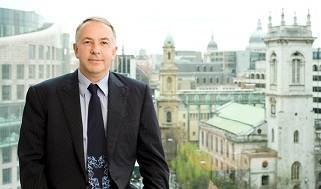 • Gavin Chapman, UK chief operation officer (COO) Chapman joined Steria in January 2010 as chief operating officer with 25 years' experience within the IT industry. His main responsibilities include growing the business and delivering Steria's IT and business process outsourcing services.
Steria videos from the TechTarget video library