Human capital management (HCM) approaches employees as assets (human capital), whose current and future value can be measured and enhanced through investment.
HCM employers provide employees with clearly defined performance expectations and managers are responsible for rating, rewarding and holding their employees accountable for achieving these business goals.
In this guide you will find news, tips, and downloadable resources on Human Capital Management an HR technology.
HR technology case studies
Canonical moves to HR as a service
We got to the point where we could not scale says Steve George, vice-president of operations.
HR cloud transfusion at NHS Blood and Transplant
The NHS Blood and Transplant (NHSBT) organisation has consolidated its HR function with a single point of contact for its 6,000 staff.
SDL turns to cloud HR to join up businesses in 40 countries
The technology is central to the company's strategy to integrate formerly autonomous businesses in 38 countries into a single operation.
Pharmaceuticals company turns to cloud HR technology
Astra Zeneca CIO Dave Smoley turns lessons learned from an earlier cloud HR implementation to use at the pharmaceuticals giant.
Grant Thornton spends £3m in move to cloud HR services
Financial advisory firm invests in cloud talent management as it gears up to expand its operations in the UK.
BG Group turns to cloud HR to reach staff in over 20 countries
Gas exploration and production company replaces SAP HR technology with Oracle Fusion in the cloud.
HB Fuller sticks with HR in the cloud
Cloud based HR system gives adhesives maker the ability to manage its global workforce.
Gaming site bets on flexible benefits software


Online gaming company Bwin.party is betting on specialist benefits software to help it attract and retain its top talent.
Workday Financials works for global customer TripAdvisor
Even though Workday could not provide TripAdvisor with a reference customer exactly alike in size and global capacity, the company signed on anyway.
Rentokil moving HR system into cloud with Workday SaaS
Rentokil Initial is moving the management of its 66,000 human resources to cloud based software from Workday.
MetroPCS calls on ServiceNow to automate HR case management
The ServiceNow system helped MetroPCS fill a gap in its Workday human capital management software and move away from an insecure email-based process.
Downloadable resources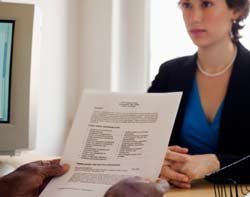 Integrated Talent Management
With clear evidence of interest and buy-in at board level, Talent Management has become a hot topic for many organisations
Improve the success of HR systems implementation
Mark Martin, former HR executive at Direct Line Group and T-Mobile, lists the key questions you need to ask suppliers when selecting a HR Technology system.
HR Technology Key Trends 2014
HR Directors and leading IT suppliers give their take on the HR technology trends for 2014 in this analysis from HR Zone.
HR Technology Toolkit
Leading European & international academic offer insights into HR technology in this in-depth report from HR Zone.
Check out our Guide to HR Technology
Guide to HR Technology
Human Resources technology helps in all areas of a business from recruitment to retirement. HR Technology improves the HR's ability to use data in a more efficient way. In this HR technology guide you will find news, analysis and downloadable resources on the topic.