When properties cost less elsewhere, is it worth relocating the IT department?
A government grant or lower property prices in a different part of the UK may tempt companies to relocate their IT department....

Download this free guide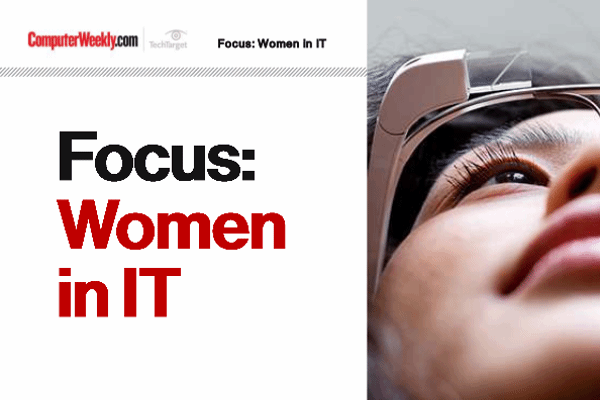 Shifting the landscape of gender and diversity
The number of women in tech in Europe is an average of 16%. This guide offers a collection of articles highlighting some of the prominent issues surrounding increasing the number of women in the IT industry.

By submitting your personal information, you agree that TechTarget and its partners may contact you regarding relevant content, products and special offers.

You also agree that your personal information may be transferred and processed in the United States, and that you have read and agree to the Terms of Use and the Privacy Policy.

A government grant or lower property prices in a different part of the UK may tempt companies to relocate their IT department. But what are the pitfalls?



Offshore outsourcing might have grabbed the headlines but companies are also cutting their IT running costs by relocating their IT departments within the UK.

Companies willing to relocate their IT function can take advantage of favourable regional property prices and, in some cases, government grants.

"There are some very good property deals around at the moment," said Neil Barton, director of global consulting at benchmarking specialist Compass. "If you are a smaller company that has outgrown your space, you could take advantage of these."

Moving to economically depressed UK areas, especially with the lure of government grants of up to 35% of the cost of premises, could also justify relocating, said Robert Davison, managing director of systems integrator Progressive, which advises on relocation. IT consolidation into a single site can also reduce staff numbers, save money on networking and make IT security simpler, he said.

IT managers also have to consider factors such as staff costs in different parts of the UK when moving their IT departments.

Labour costs account for up to 40% of corporate IT costs. So relocating to areas where salaries are lower could bring big savings, but it could backfire, said Davison. One company relocated its IT out of the City, saving on salaries, but it caused serious user dissatisfaction by not having IT on site.

The relocation of an IT department also requires months of planning. Money needs to be set aside to cover removal costs and paying staff overtime for the bank holiday working, when the moves are inevitably made.

In addition, other IT projects will often have to be deferred or given a lower priority. The stakes are high if data is lost during a move. And if deadlines are missed, a company could be left without a properly functioning IT department.

Jenny Sener, head of IT at facilities management company OCS, completed the relocation of her firm's IT department and datacentre earlier this year. The move, which took 12 months, involved moving more than 60 IT staff and 80 servers from Croydon, Surrey, to Crawley, Sussex.

The decision to relocate was taken for two main reasons: property prices and the company's plans for a more powerful network and communications infrastructure.

Sener's department had outgrown its site in a residential area, where the cost of installing a 34Mbyte data pipe to give staff faster access to enterprise and financial software systems would have been too expensive. The site was also a prime location for redevelopment. Selling it more than paid for the relocation, said Sener.

The first step was to appoint a project manager to oversee the move. A manager was chosen from within the company, rather than an outside consultant because OCS was keen to keep the project under tight control.

Project manager Scott Gibson had to liaise with a range of people and organisations, including IT managers responsible for each system, business managers, the company's estates division and the removal firm. As moving day approached, he also had to roster everyone who would be needed at either site.

The relocation, which took up about 20% of employees' time that year, was viewed as a high-priority IT project.

"We planned our other projects around it," said Sener. "Anyone who thinks they can relocate and keep business going as usual without any impact is deluding themselves," she said.

Moving all OCS' systems to the datacentre in one day was considered too risky so the move was planned in two stages.

The core SAP R3, finance and payroll systems were transferred over the August bank holiday, followed by the mail servers on a subsequent weekend.

Relocating an IT department can be unpopular with staff but as the new site for the datacentre was reasonably near employees' homes the move was relatively uncontroversial.

"If you move a long distance you face a significant loss of staff - you need to know a minimum of six months in advance who is going to stay so you can start recruiting," said Sener.

Sener also had to be prepared for technical headaches, such as the electricity supply not being ready - the new site required its own substation - or building work not being completed in time.

Two weeks before moving, the IT department handed over end-user support to the business departments to free up more IT staff time for the move.

The final focus at Croydon was to back up the systems to be moved before powering them down, and complete the final payroll run for OCS' 33,000 staff on the Friday before the bank holiday weekend. Staff were still checking back-ups on Saturday morning when removals firm Pickfords turned up an hour early.

"We worked through the day - with plenty of pizzas - some of us until 4am. On Sunday no one needed to come in but I dialled in to look around the systems," said Gibson.

He arranged for 20 users in business divisions to test the systems and network to make sure the IT department had not overlooked any problems. IT staff went in again on Monday to recheck everything.

"We had normal running on Tuesday, and our chief executive came to the new site and thanked everyone," said Sener.


Relocating

Benefits


Lower salaries


Lower property costs


Government grants


Economies of scale from datacentre consolidation: eg, fewer staff, simpler comms infrastructure and stronger negotiating position with comms providers and utilities


Profits from selling former premises


High bandwidth infrastructure available in industrial/regional development zones.
Risks
Cost of the relocation project


Loss of key staff


Recruitment costs, possible lack of skills


Disruption to business and downtime during move


Deferral of other projects.
Watch out for
Unexpected delays from external events, such as virus outbreaks


Have third-party experts on site during the move, such as engineers from your network supplier


Accurately calculate time from final back up to setting up the system in the new location so it fits into the time window of the move


Limited windows for moving - Easter, August bank holiday and Christmas (when staff overtime costs are high)


Accepting some PCs may arrive broken can be cheaper than paying for specialist carriers.
Read more on IT jobs and recruitment